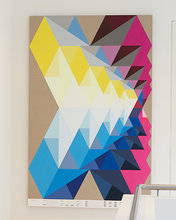 Andrew Kuo's art in Joe and Kristen Cole's Dallas home.
Shrits is a little underground—you can't exactly download a press kit and read all about it. That said, how do you like to describe the brand?
We're not trying to be elusive, but our #1 priority is just making more things! The brand is about doing what we can, which is a lot or not much, depending. We're definitely trying to produce pieces regularly in small runs.

When did you start SHRITS?
My Shrits partner, Pascal Spengemann, and I started in the early '00s when we realized we shared the same interests. That early start eventually became this small collection. It involved bootlegging the things we love, juxtaposing brands, and bringing back references that had maybe been forgotten.

Monet, Georgia O'Keeffe, Mary Cassatt… How did you decide which artists to feature in this collection for 4510/SIX?
We chose them because they're beyond the point of criticality. They've been accepted as great and we love them. We were interested in representing these artists in our own way in this context.

The pieces feel like tour merch for museum fans. What art shows have had a major impact on you?
Definitely The Gates in Central Park by Jeanne-Claude and Christo! The permanent works installed at the MoMA. Recently, the On Kawara show at The Guggenheim was a mindblower.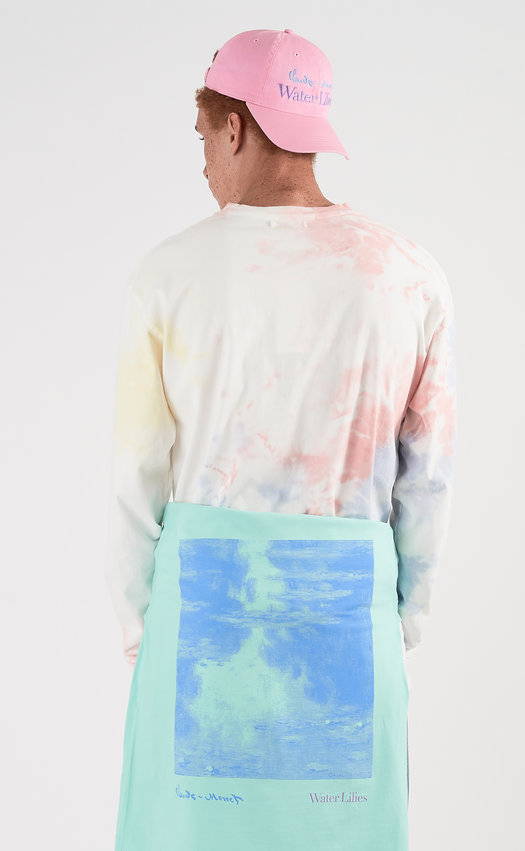 shrits-fft-exclusive-monet-water-lilies-t-shirt
Claude Monet Water Lilies Hat and Shirt
Claude Monet Water Lilies and Marc Chagall Hats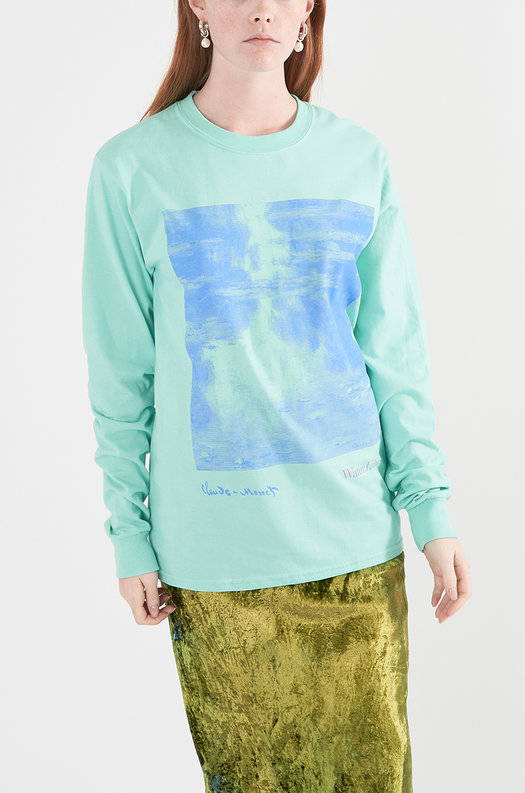 shrits-fft-exclusive-monet-water-lilies-t-shirt
Was there an artist you wish you could have featured, but didn't quite make the cut?
Of course! But we'll get around to them eventually! There are so many...

Moving onto the topic of your own art… Mathematics, geometric abstractions, and abstractions are key components of your work. Do you tend to disagree with the assertion that people are either left-brained or right- brained?
I do. I think it's a question of habit, in that the analytical side of your brain gets sharper if you work on it. But so does the emotional side. I don't really believe "balance" is important, because there're many recipes to that, but staying emotionally fit is still somehow underrated?

What recent work are you most proud of?
I poured a lot into my last solo show at Marlborough London. Visually, I went as far as I wanted to. The paintings were what I wanted to make, which is a rare feeling for me.

In addition to your own art, you're also know for your Instagram account, @earlboykins2, which is like a record of cat-meme-stream-of-internet consciousness. Is there a litmus test for what you like to post and what you don't?
Yes! First, I start with a simple set of rules: nothing mean and nothing I didn't discover myself. After that, anything goes. I love animals, so I gravitate towards cats. My favorite are the ones that feel like private moments—two little guys dancing (fighting) on a driveway. Getting likes is nice, but I also realize that everyone loves their pets.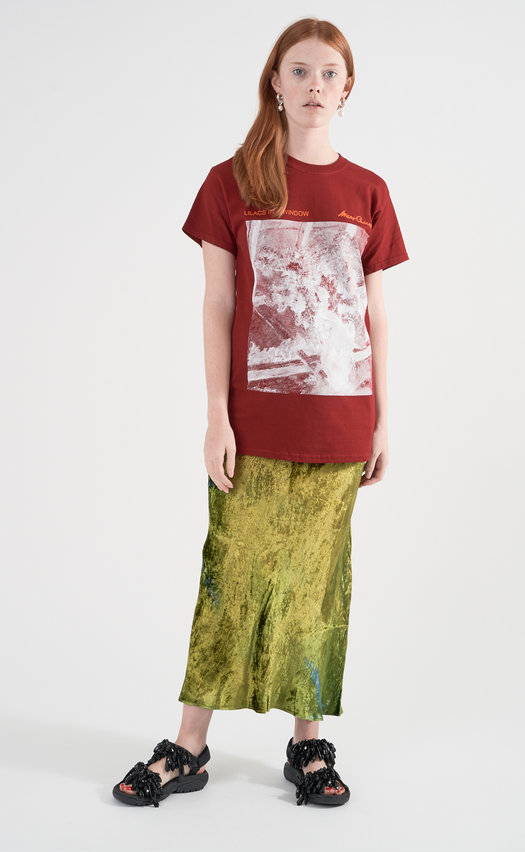 shrits-fft-exclusive-cassatt-lilacs-in-a-window-t-shirt
Mary Cassatt Lilacs in a Window Shirt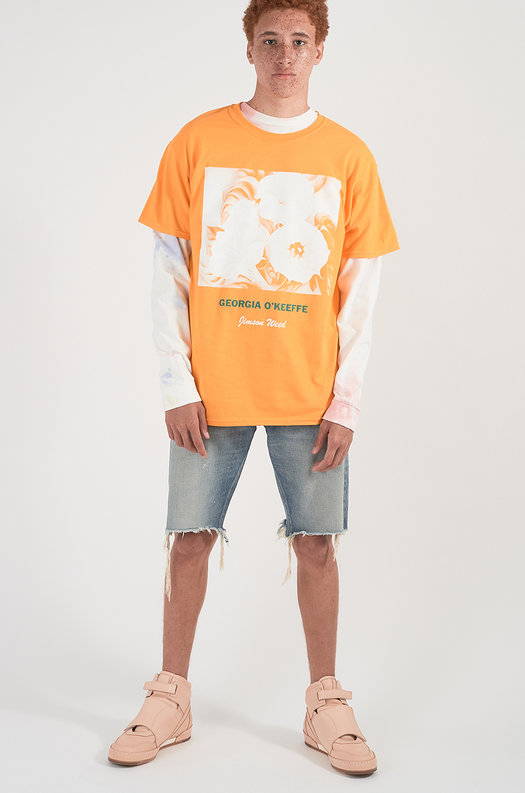 shrits-fft-exclusive-georgia-okeeffe-jimson-weed-t-shirt
Jimson Weed Georgia O'Keeffe Shirt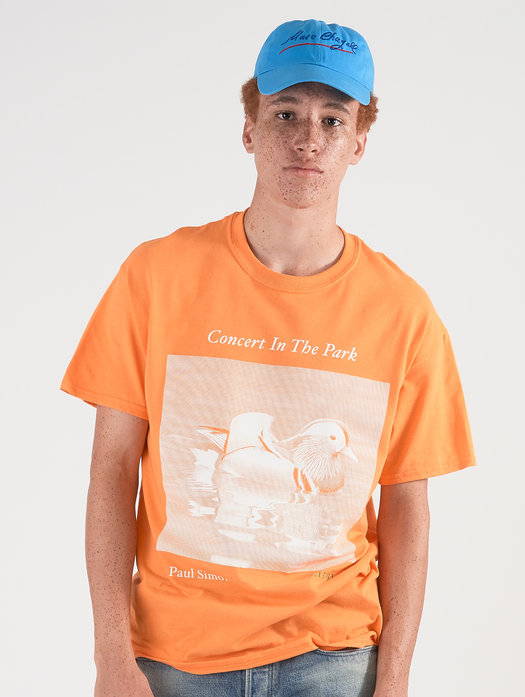 shrits-fft-exclusive-paul-simon-concert-in-the-park-t-shirt
related-product-shirts-please