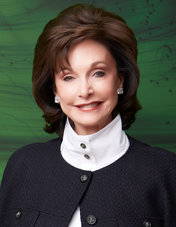 GENE JONES, CURATOR AND WIFE OF TEAM OWNER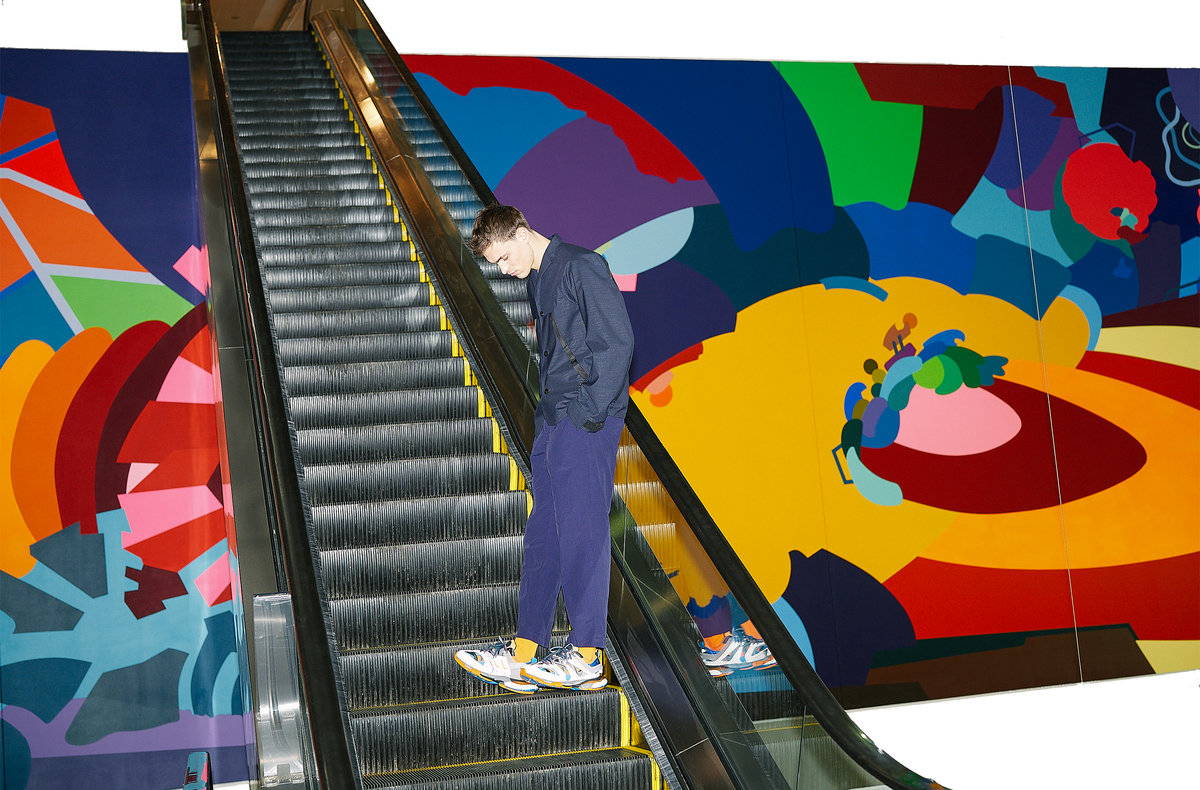 FRANZ ACKERMANN, COMING HOME and (MEET ME) AT THE WATERFALL (2009); KOLOR Apparel, HENDER SCHEME Socks, BALENCIAGA Sneakers
What sparked the idea of incorporating museum-quality art into a stadium—typically a space that's not about aesthetics and the arts?
Two years before the stadium was complete, we saw all these massive, cold spaces—so much steel and concrete. And we wanted fans to have the very best experience. At that time, I was also working on a project with the Winspear Opera House and saw what an impact these beautiful buildings were making in the Arts District. I thought, "You know, I think we can make this project really special for our fans and the city, too."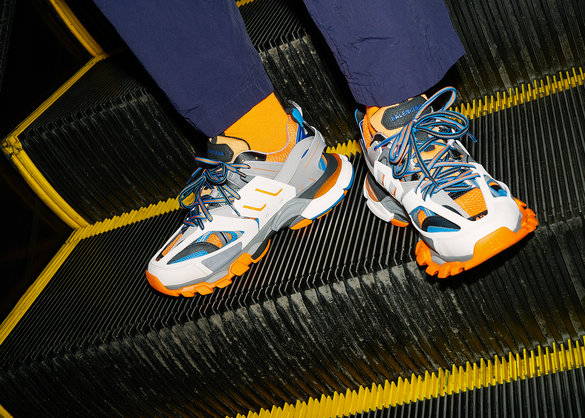 hender-scheme-safe-socks-orange
BALENCIAGA Sneakers, HENDER SCHEME Socks
So you gravitated toward art. Were you serious collectors before this project?
We wanted contemporary art. Art on a large scale that reflected the energy of the fans—bold, strong, and really striking. We weren't in the art world at all. The only pieces we have in our home are sports art by Norman Rockwell. But when we get on a project, we can't let it go. It's a family trait; we dive deep.

How did you start the process?
I called up my good friend Gayle Stoffel, who is on the board of the Dallas Musem of Art and Aspen Art Museum. She connected me to Mary Zlot, a San Francisco-based art advisor. It was the beginning of a wonderful collaboration. Together we formed the Art Council, a fantastic group of collectors and curators who have advised us every step of the way.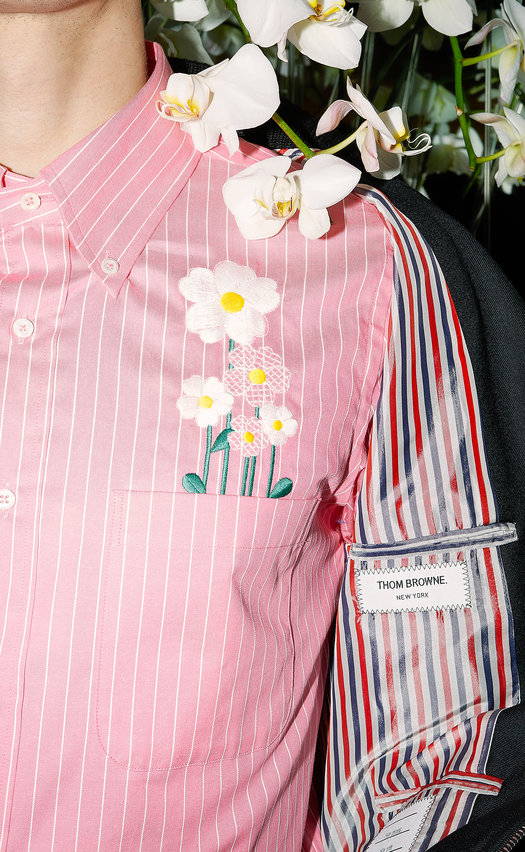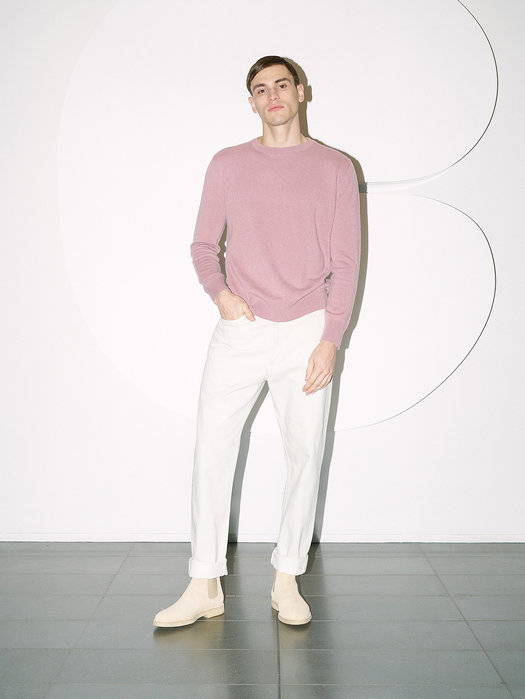 the-row-bryan-jeans-1,the-row-benji-cashmere-sweater-rose,common-projects-chelsea-boots-tan
ELLSWORTH KELLY, WHITE FORM (2012); THE ROW Sweater & Pants, COMMON PROJECTS Boots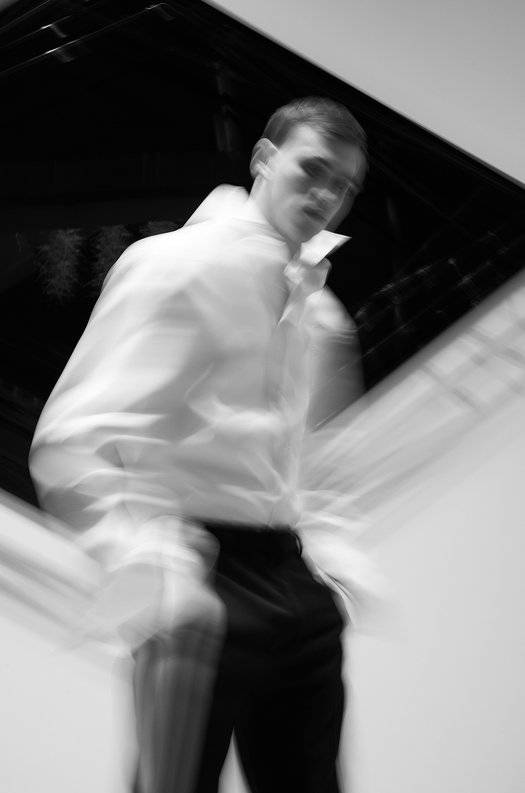 EVA ROTHSCHILD, DIAMONOID (2009); BALENCIAGA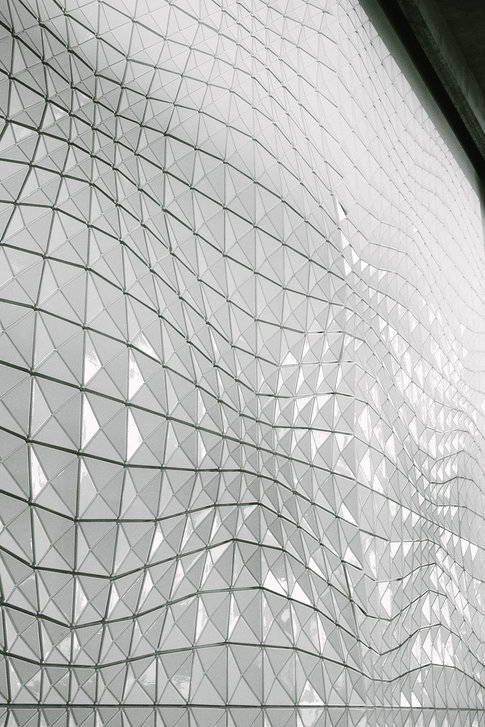 JIM ISERMANN, UNTITLED (2009)
WE WANTED CONTEMPORARY ART. ART ON A LARGE SCALE THAT REFLECTED THE ENERGY OF THE FANS—BOLD, STRONG, AND REALLY STRIKING..
GENE JONES, CURATOR AND WIFE OF TEAM OWNER, DALLAS COWBOYS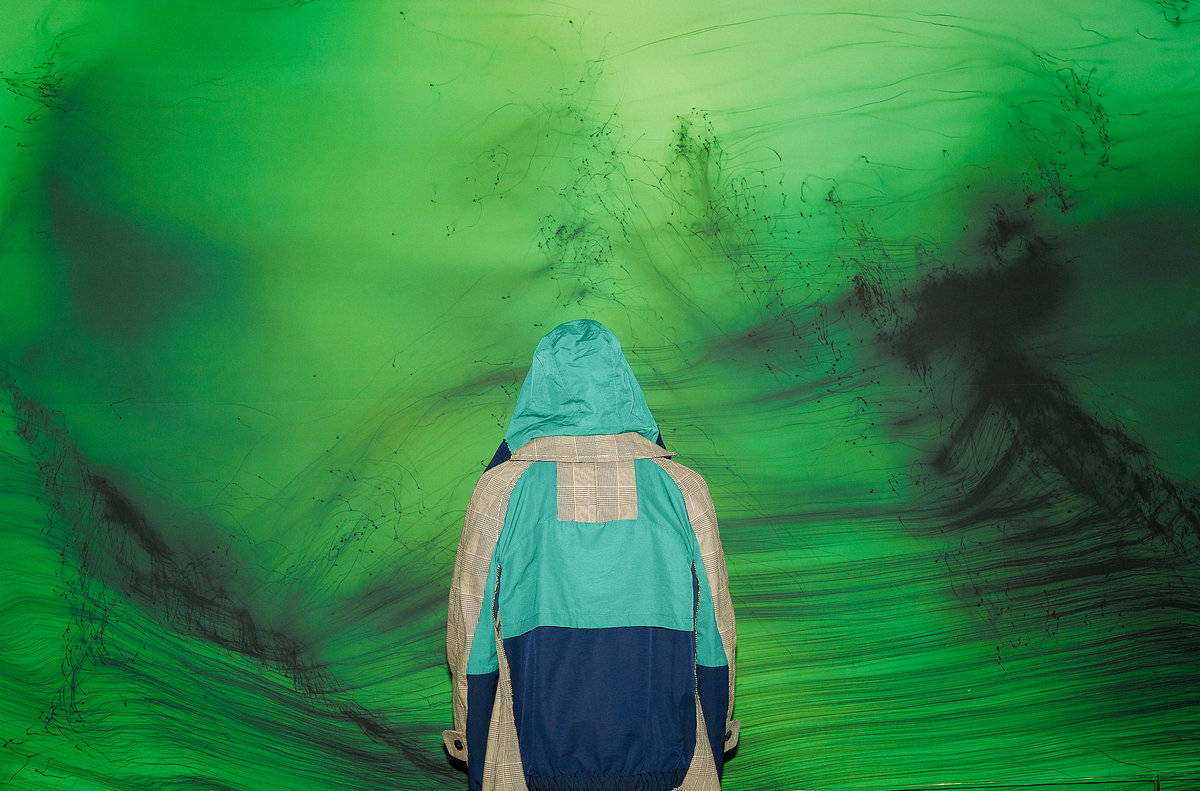 WOLFGANG TILLMANS, FREISCHWIMMER 155 (2010); SACAI
Did you meet any resistance bringing museum art into a football stadium?
Certainly! People said you're not going to convince any real artists to say yes because fine art typically doesn't belong in the casual atmosphere of stadiums. But I knew once they came out and saw the space and recognized the intensity in our work, they'd love the idea, too.

Olafur Eliasson was the first artist to take a tour when he came to Dallas during his exhibition at the DMA. The stadium was still more than a year away from being complete, but he was blown away—totally on board with on the idea.

How would you summarize your experience of building the collection?
It's been fun because we've gotten to know many of these artists well and they're incredible people. We've learned so much and it's been so rewarding. I've loved sharing this passion with my grandchildren. I didn't have the luxury of being surrounded by art as a child; I didn't even know what I was missing.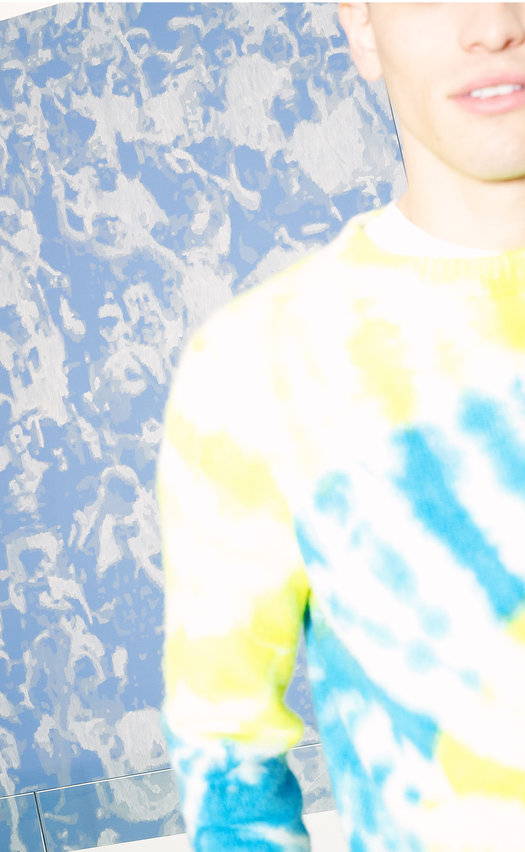 the-elder-statesman-simple-tie-dye-crew
the-elder-statesman-simple-tie-dye-crew
WAYNE GONZALES, CHEERING CROWD (2007); THE ELDER STATESMAN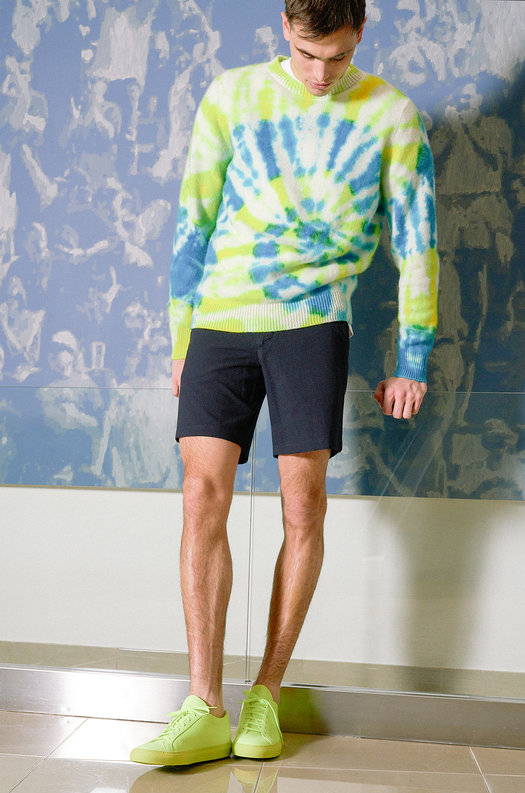 the-elder-statesman-simple-tie-dye-crew,gitman-vintage-git-seersucker-shorts
Has your personal art collection grown?
Not very much. We don't buy for the house; we buy for the stadium! That way everyone gets to see it. We love to share and make art accessible to everyone. It's not something that only an uppity select few enjoy. A lot of people don't know how to interact with art or what to think. I grew up in a small town that didn't have a museum and I can identify with that. But I just love the fact we've been able to expose people from every walk of life to these works. They might come here for a football game or soccer game or rodeo, but they're surrounded by Ellsworth Kelly, Wolfgang Timmons, and Mel Bochner.

What has the response been?
Fans love it, because there's something for everyone. One person loves football; one person loves art—both are happy and exposed to new things. When artist Anish Kapoor came to the stadium, he admitted to me that he doesn't know anything about football. And you know what I said? We can teach each other something.
How can people access the art? Only during the game?
We offer daily guided art tours of the stadium and The Star, our corporate headquarters. We're a major art destination. Some people who take those tours may never go to a ball game! We also have brochures, an app for guided tours, and a beautiful coffee table book cataloguing the major works and documenting our beginnings.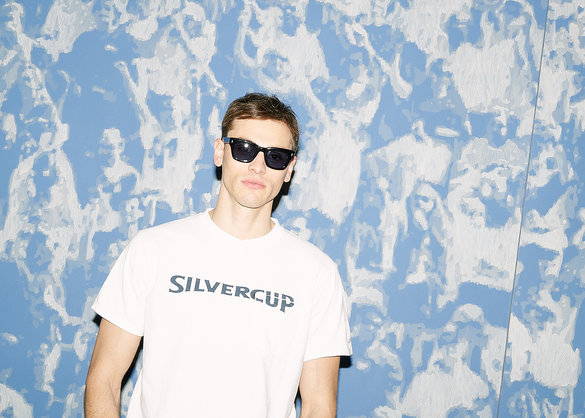 WAYNE GONZALES, CHEERING CROWD (2007); ENGINEERED GARMENTS T-Shirt & JACQUES MARIE MAGE Sunglasses.
jil-sander-spencer-pants-beige
JIM ISERMANN, UNTITLED (2009); JIL SANDER
Any insider tips?
Ask for a tour with Phil! He's a former security guard, but now he's a tour guide. He was the one who picked the artist up from the airport, listened to their woes during long days of installation, talked to them about their work… He's become good friends with them. He has no background in art, but he knows these artists firsthand and can tell you more than people who've studied them for years.

What's the most important element about public art?
Education. We have a great relationship with the schools in Arlington. Every spring, we host an event where seventh graders get to tour the stadium, create their own interpretations of the art they saw, and put their art on display inside the stadium. When kids are exposed to art when they're young, they're 50% more likely to graduate.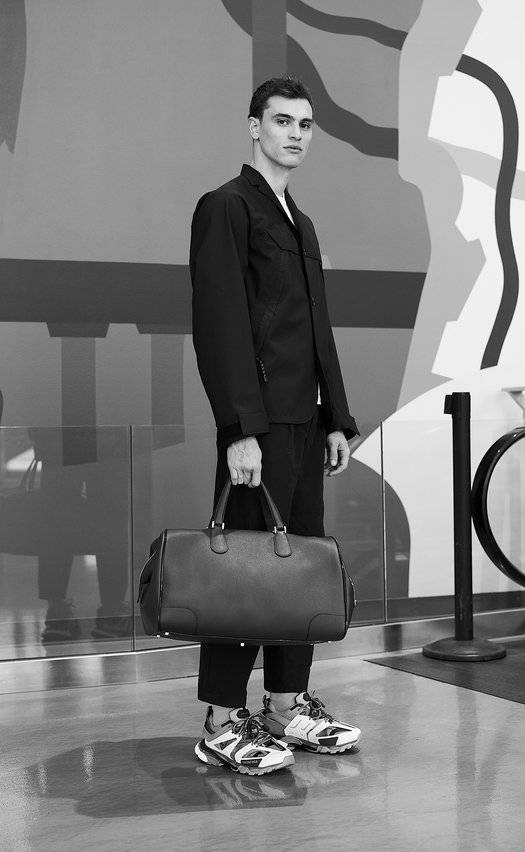 valextra-portofino-travel-handbag-navy
FRANZ ACKERMANN, COMING HOME and (MEET ME) AT THE WATERFALL (2009); KOLOR Apparel, HENDER SCHEME Socks, BALENCIAGA Sneakers & VALEXTRA Luggage
What's one of the most rewarding parts of curating this collection?
People all over the world get to see it. Broadcasters love to talk about the collection during Cowboys games and they show the pieces. That means millions are seeing these works; it is an incredible platform for the arists. Teresita Fernández—a fantastic artist featured in the collection—called me crying and saying, "I'm in Paris and I'm watching my art on television."

Do you have a personal favorite piece?
I love Ellsworth Kelly's White Form. When I first saw it, I thought, "It's perfect. We have to have it." Jerry and I were in New York having dinner with Tony Romo when the piece went up for auction at TWO x TWO for AIDS and Art in Dallas. We kept leaving the table to sit in the car and call my niece Melissa Ireland, who's also on the Arts Council. We were bidding on the phone with her, but kept getting disconnected. Eventually, we said to just bid whatever it took!

Now that piece is the highlight of the collection. Kelly passed soon after, but he was able to record a video message to the fans before he did. At the end of the video, he says "And now, enjoy the game." It's the most meaningful video we have.

It's hard to believe, but the stadium is now ten years old. Are you still adding to the collection?
It's always growing! In fact, we just bought a new piece at Art Basel Miami. We've got a lot of blank space still.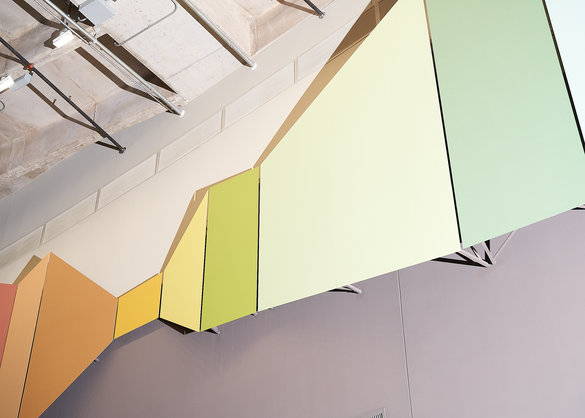 RICCI ALBENDA, INTERIOR LANDSCAPE, FULL SPECTRUM (2009).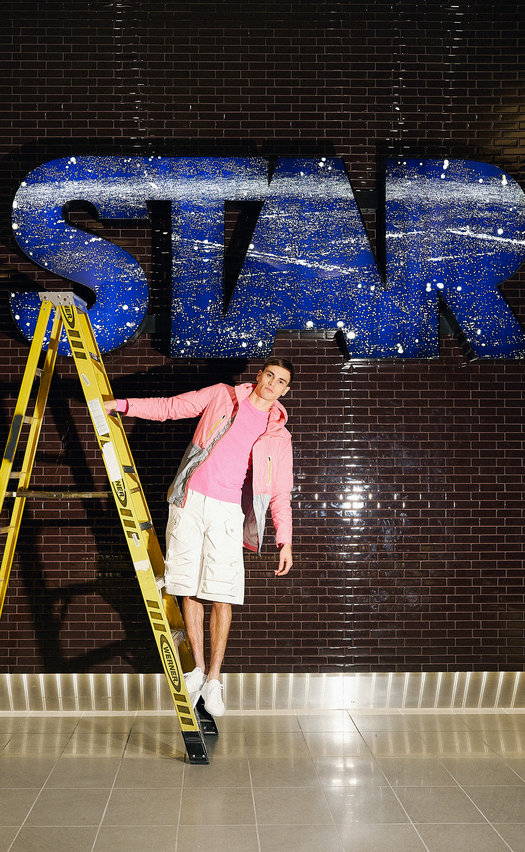 DOUG AITKEN, STAR (2008); PAUL & SHARK X NICK WOOSTER Apparel, COMMON PROJECTS Sneakers
EVA ROTHSCHILD, DIAMONOID (2009); BALENCIAGA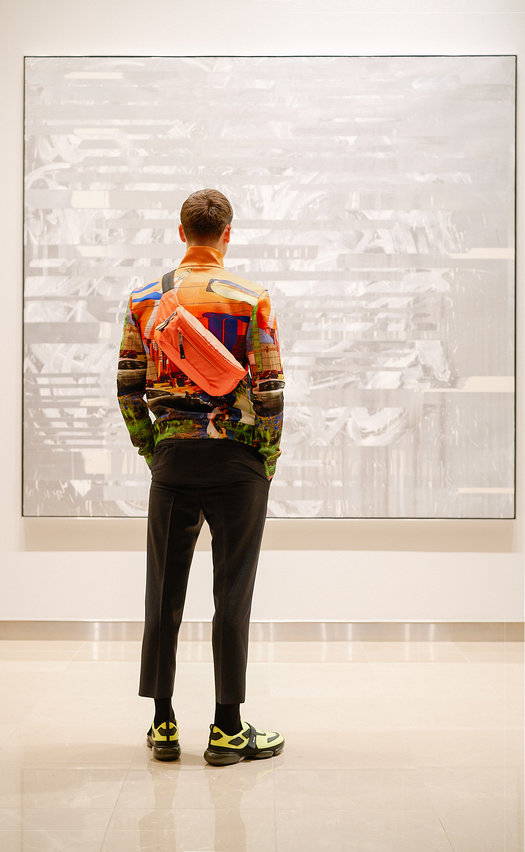 JACQUELINE HUMPHRIES, BLONDNOIR (2008); PRADA Jacket, Belt Bag & Shoes; JIL SANDER Pants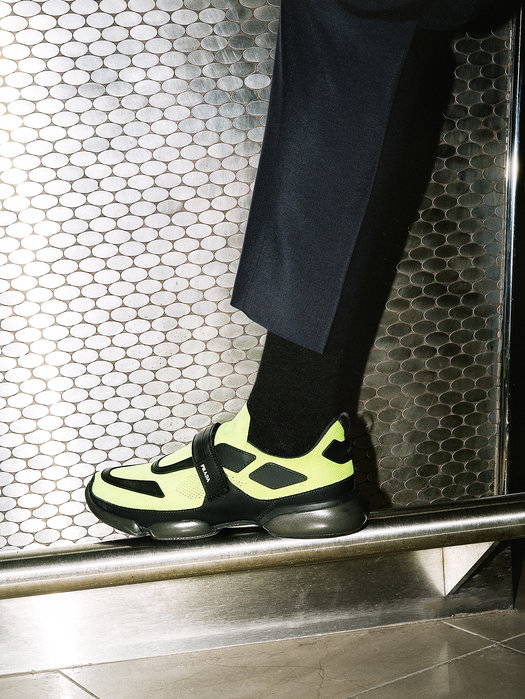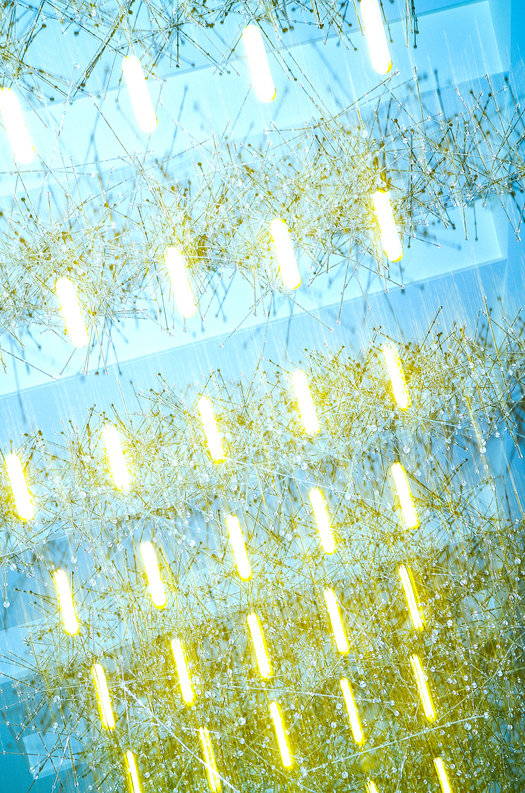 ALYSON SHOTZ, CRYSTALLINE STRUCTURE #2 (2013)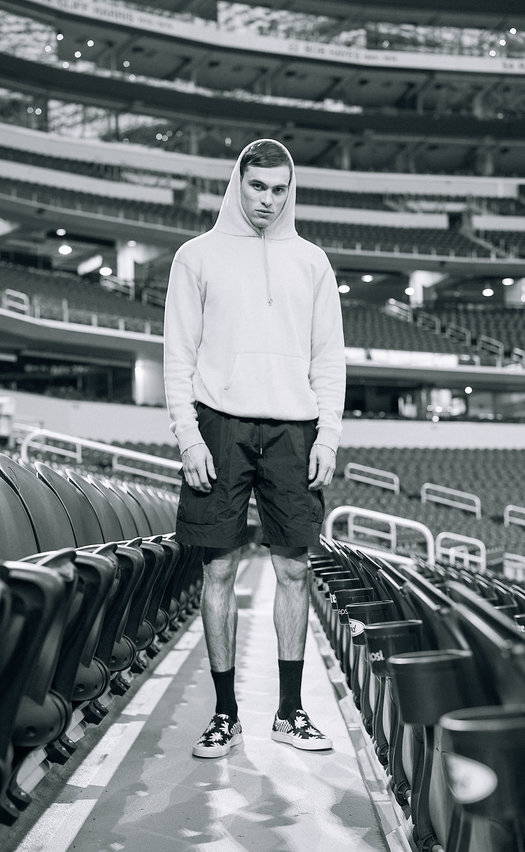 john-elliott-panelled-shorts,palm-patchwork-slip-on-sneakers-black-and-white
JOHN ELLIOTT Apparel, HENDER SCHEME Socks, AMIRI Sneakers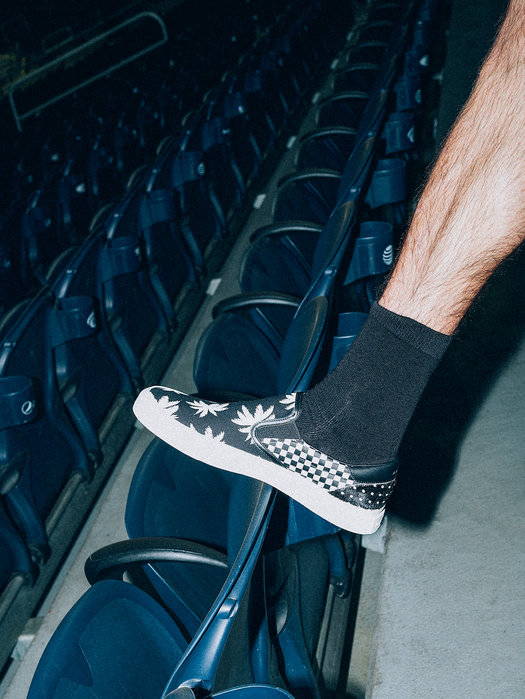 palm-patchwork-slip-on-sneakers-black-and-white
AMIRI Sneakers, HENDER SCHEME Socks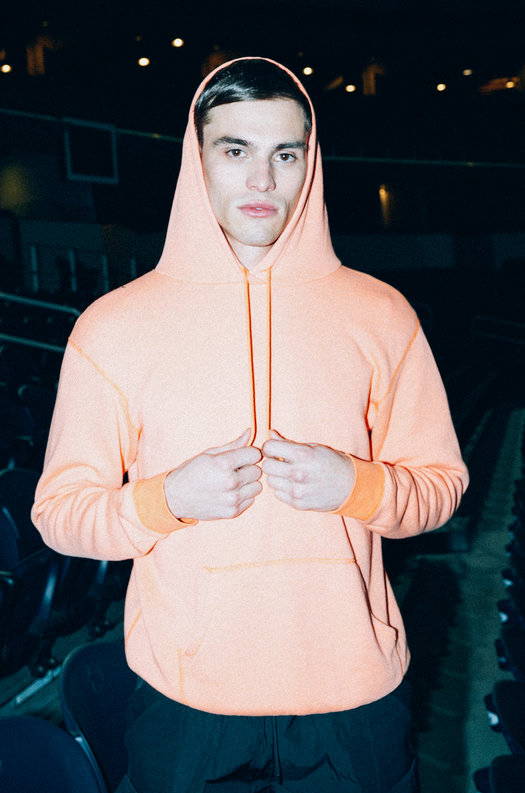 1980s-fendi-vanity-case,1980s-fendi-vanity-case,1980s-fendi-vanity-case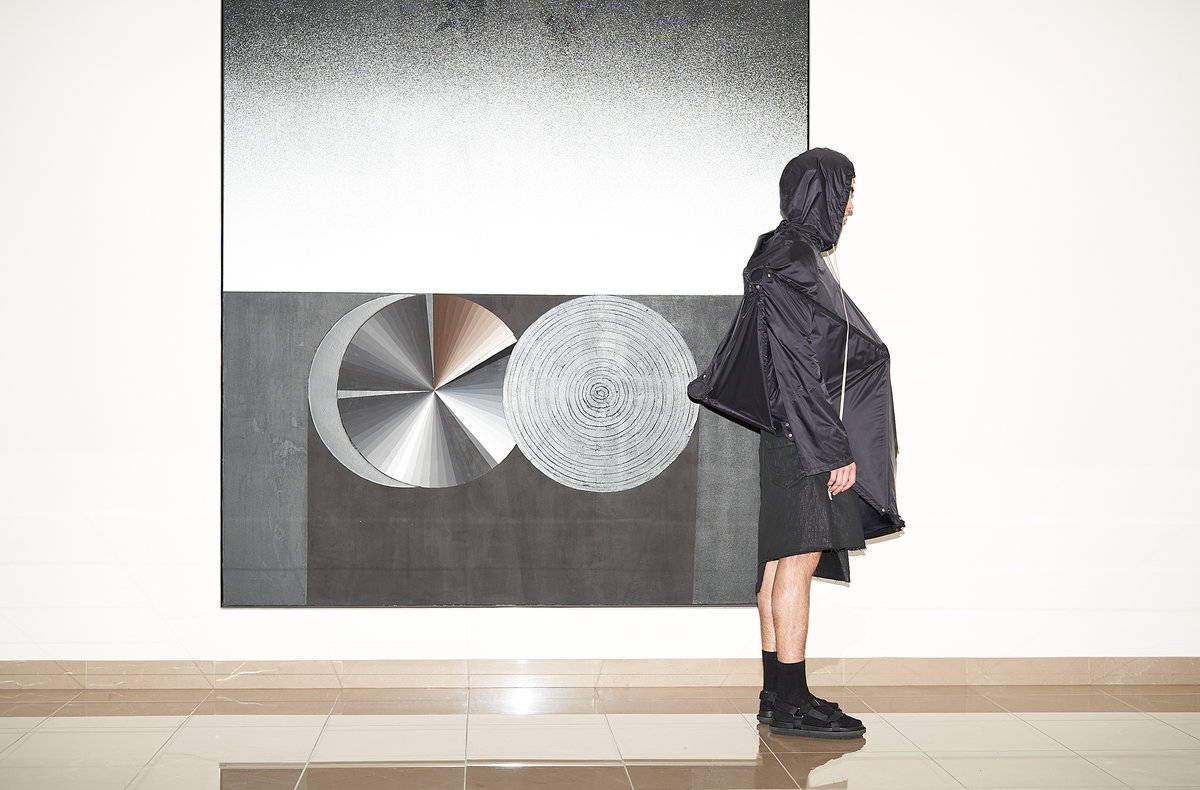 GARTH WEISER, TV KEITH (2008); RICK OWENS Apparel, SACAI Shoes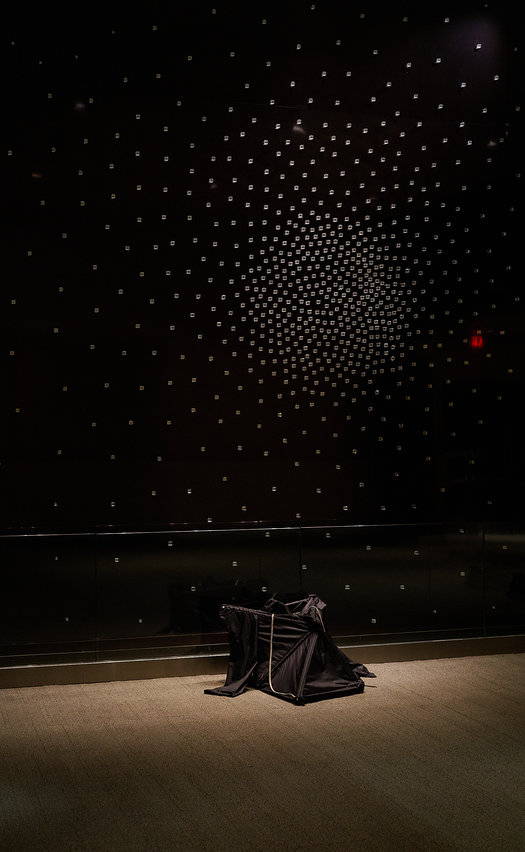 TERESITA FERNANDEZ, STARFIELD (2009); RICK OWENS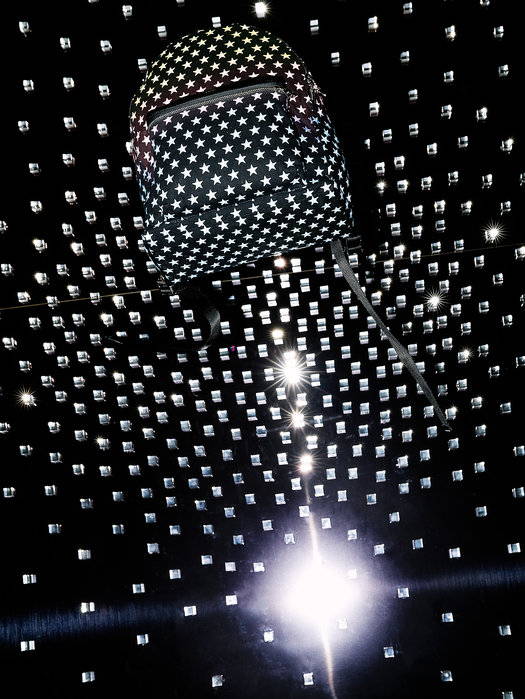 TERESITA FERNANDEZ, STARFIELD (2009); AMIRI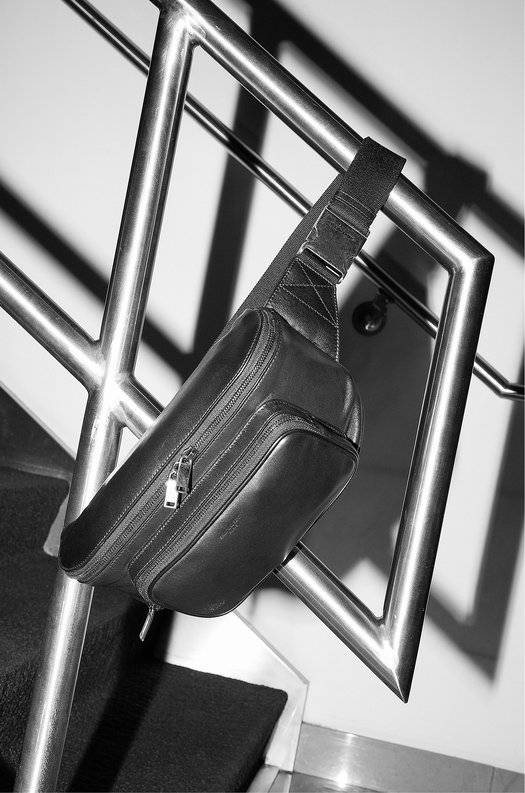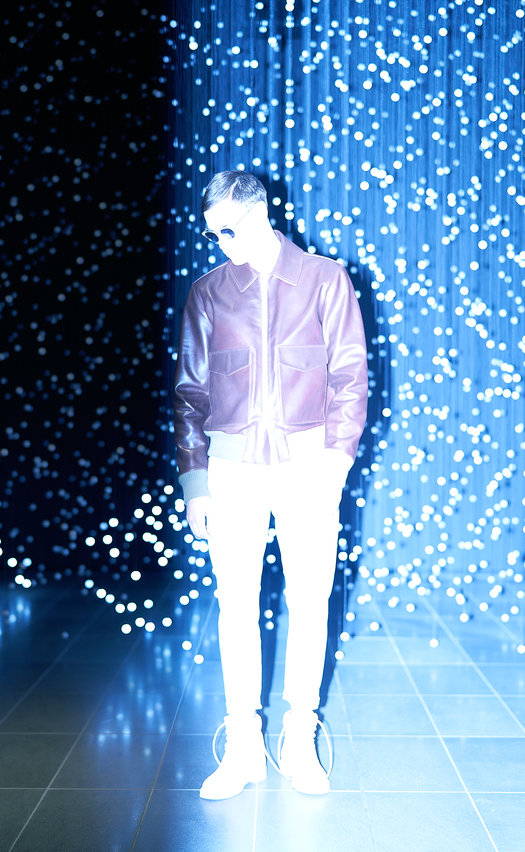 JIM CAMPBELL, EXPLODED VIEW (COWBOYS) (2012-2013); ACNE STUDIOS Apparel, HENDER SCHEME Boots, MR. LEIGHT Sunglasses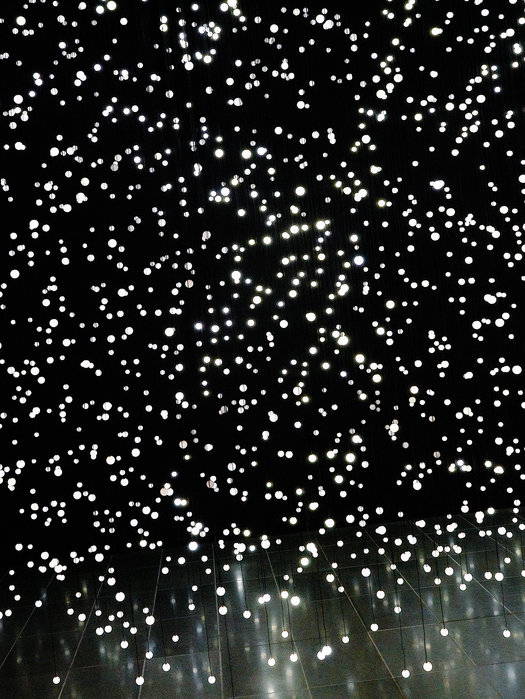 JIM CAMPBELL, EXPLODED VIEW (COWBOYS) (2012-2013)
CREDITS
AT&T Stadium Art Council
Gene Jones, Curator and Wife of Team Owner, Dallas Cowboys;
Charlotte Jones Anderson, Executive Vice President, Dallas Cowboys;
Mary Zlot, Art Advisor, Zlot Buell + Associates;
Michael Auping, retired Chief Curator, Museum of Modern Art of Fort Worth and curatorial advisor;
Melissa Ireland, Director, Two x Two for AIDS and Art;
Howard Rachofsky, Collector;
Gayle Stoffel, Collector;
Charles Wylie, Curator Photography and New Media, Santa Barbara Museum

CREW
CREATIVE DIRECTION & STYLING | KRISTEN COLE
PHOTOGRAPHER | KATY SHAYNE
PRODUCTION | JORDAN JONES
MODEL | DAVID HOWLAND, KIM DAWSON
HAIR/MAKEUP | GABBY ROSENBERG, SISTERBROTHER MGMT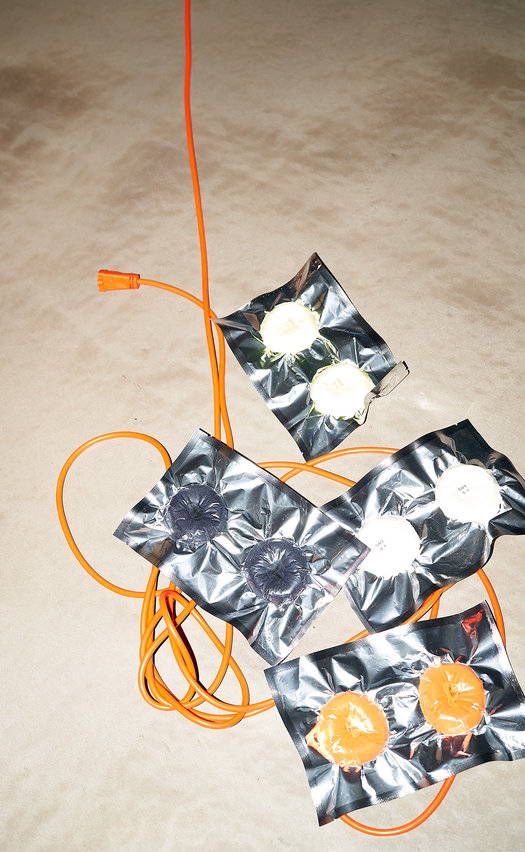 hender-scheme-safe-socks-neon-yellow,hender-scheme-safe-socks-black,hender-scheme-safe-socks-white,hender-scheme-safe-socks-orange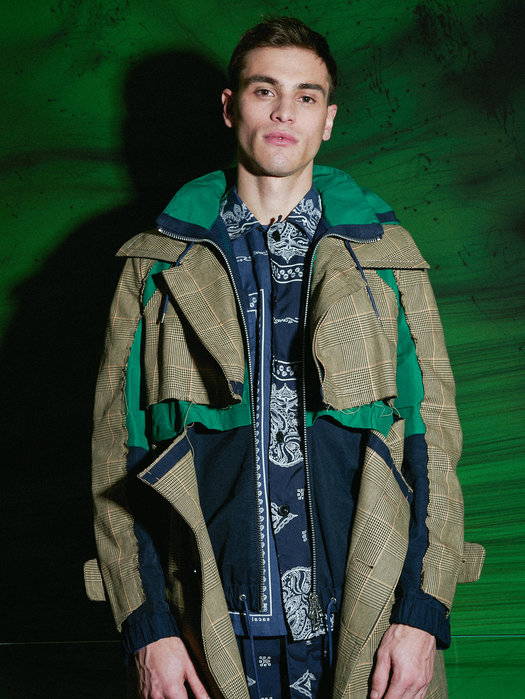 1980s-fendi-vanity-case,1980s-fendi-vanity-case,1980s-fendi-vanity-case
WOLFGANG TILLMANS, FREISCHWIMMER 155 (2010); SACAI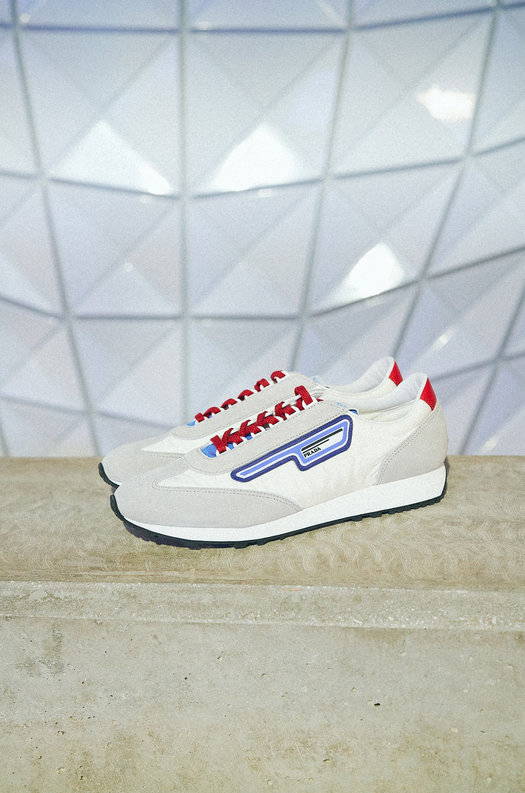 JIM ISERMANN, UNTITLED (2009); PRADA
related-products-prime-time