With its exposed plumbing, brick walls, and industrial architecture, The Power Station doesn't look like a typical art gallery. It doesn't behave like one either. Since its opening in 2011, the nonprofit and its founder Alden Pinnell have championed experimentation in the Dallas art scene, creating a space for boundary-breaking art like sculptural exhibitions, experiential displays, and (most recently) our Fall editorial shoot. On location, we had a moment with Pinnell.


The gallery's name is, quite literally, a nod to the building's past life. Tell us a little about its history.
The building dates back to 1917 and was originally a power substation for the Dallas Power & Light Company. After being decommissioned, it sat empty for decades until it was converted into living spaces in the late '90s. I lived there until I was able to acquire the entire building in 2006. In 2011, we opened our first show with artist Oscar Tuazon.
What's one of your recent favorite exhibitions?
That's a difficult question to answer since each project is special in its own way. I particularly liked working with Calvin Marcus. It was the perfect pairing of an institution open to anything and an artist willing and capable to take full advantage of the opportunity. Calvin worked for months creating thousands of non-functional pink clay plumbing pipes that he dispersed over the floor of The Power Station—an insane undertaking with an incredible effect. The pipes had a wonderful relationship to the building's exposed plumbing. Calvin also showed a beautiful series of bronze sculptures on the second floor. It was a lot of fun working with such a creative, hardworking, and exceptional artist.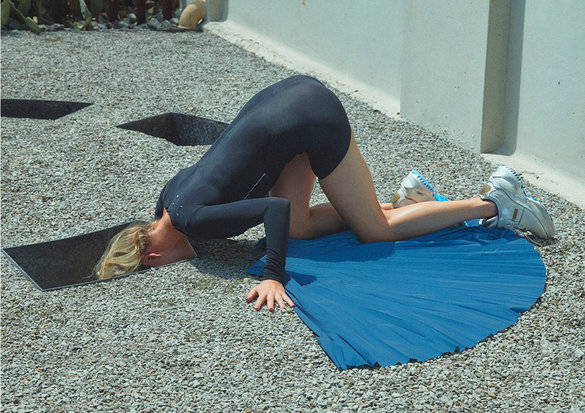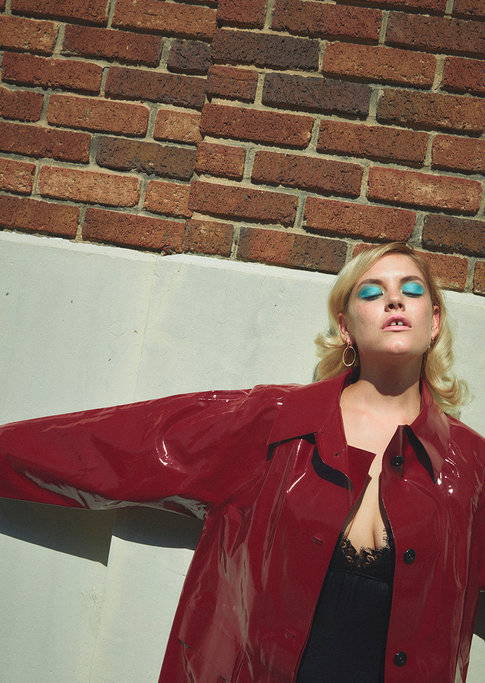 Kassl coat, Christopher Kane dress
One thing that makes The Power Station unique is its architecture. The building has an aggressive industrial character of concrete, brick, and steel. This creates a dilemma for each artist in how they approach the space.
What compelled you to open as a not- for-profit exhibition space versus a more traditional gallery?
As a viewer, I've benefited greatly from small, not-for-profit institutions. When I was growing up, I was lucky enough to have a mother who curated a not-for-profit space in Greensboro, NC. When my wife Janelle and I moved to New York, we lived across the street from Storefront for Art and Architecture and in close proximity to Artist Space and Swiss Institute. We became fascinated with these organizations and their role in the art world and began supporting them, as well as joining the board of Dia Art Foundation. These institutions are able to do particularly compelling projects—in large part due to their freedom from many of the constraints of a commercial gallery.
The Dallas art scene has grown—especially in the last decade since the first Dallas Art Fair. What do you love most about working in this city?
Exposing a growing Dallas audience to things they could not see anywhere else.
Forty Five Ten is expanding to Hudson Yards next year. What are some of your favorite NYC galleries and museums?
For museums: The Frick Collection, PS 1, Dia, The Kitchen, Artist Space, Storefront For Art and Architecture, and SculptureCenter. For galleries: Matthew Marks, Miguel Abreu, Paula Cooper, Petzel, David Lewis, David Zwirner, Greene Naftali, and Gavin Brown's Enterprise.
What's next on your radar?
Our fall show will be Sturtevant.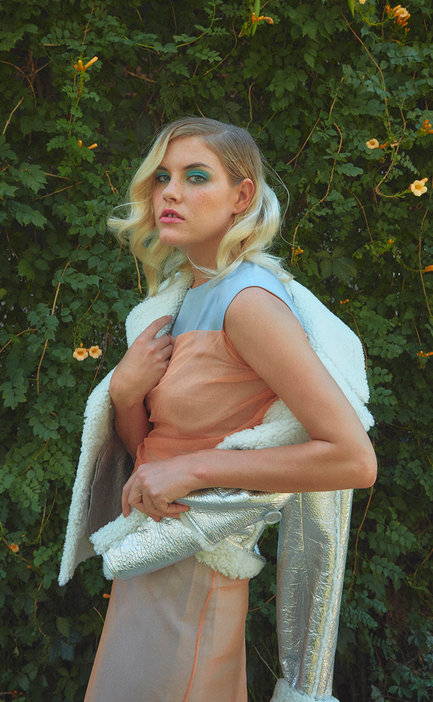 Partow, Mark Cross, Francesco Russo, and Sidney Garber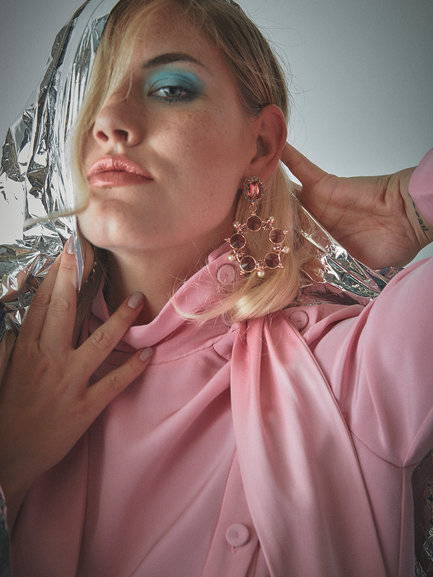 related-products-phantasmagoria