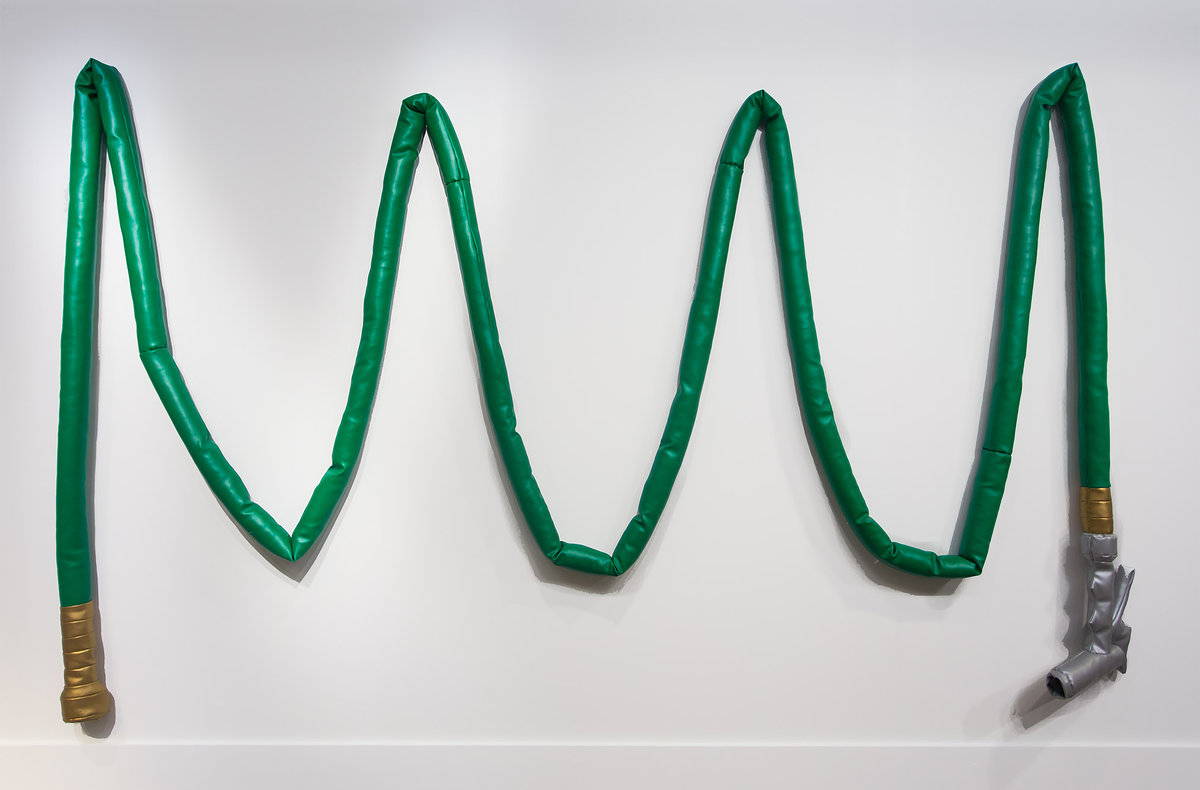 Soft Hose (2019), pleather and polyester fill
No question New York artist Al Freeman has a dry sense of humor. Her first solo exhibition, Pillows, showcases household objects—a razor, an extension cord, a garden hose—fashioned out of polyfill and pleather. Typically associated with bachelor pads, these objects are deflated (quite literally) of their power, and in turn become whimsical rebuffs of masculine stereotypes.

The show of "soft sculptures" originally debuted at New York's gallery, 56 Henry. "Ms. Freeman creates a kind of Russian nesting doll of satire," wrote the New York Times, "one that takes in, beyond masculinity, the empty cutesiness of a nascently post-literate culture, the simulated coziness of runaway consumerism and the fun-house democracy of language itself."

This spring, selected new works from her Pillows series are on display in the downtown Dallas store. You'll find them (fittingly) on the third floor in the men's department. (True Texans will appreciate the nod to a local legend: Whataburger.) Freeman stopped by the store for the exhibit's opening, so we had to ask…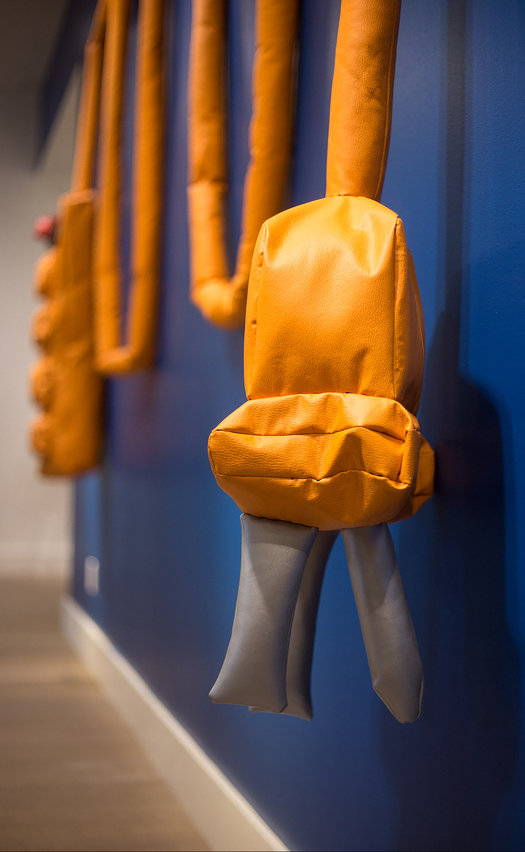 Soft Orange Extension Cord (2019), pleather and polyester fill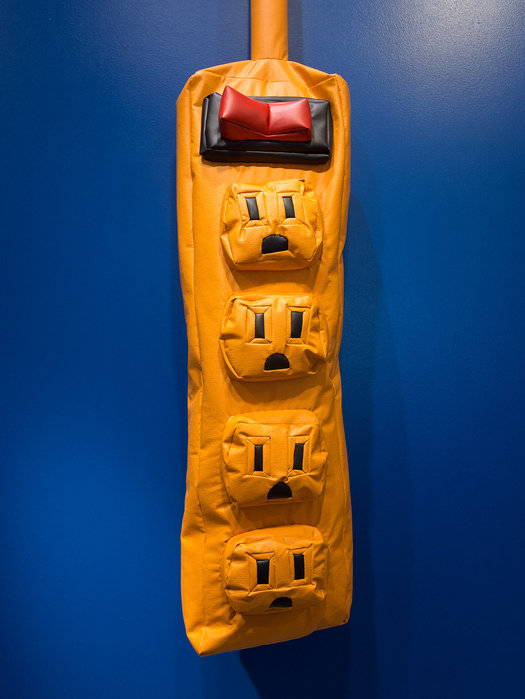 Soft Orange Extension Cord (2019), pleather and polyester fill
Soft Orange Extension Cord (2019), pleather and polyester fill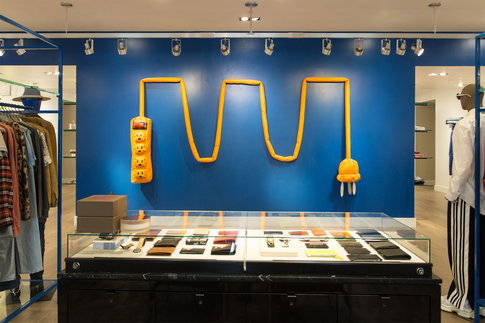 Soft Orange Extension Cord (2019), pleather and polyester fill
FAVORITE MUSEUM OR GALLERY IN THE WORLD?
56 HENRY, BACKROOM ON A SUNDAY..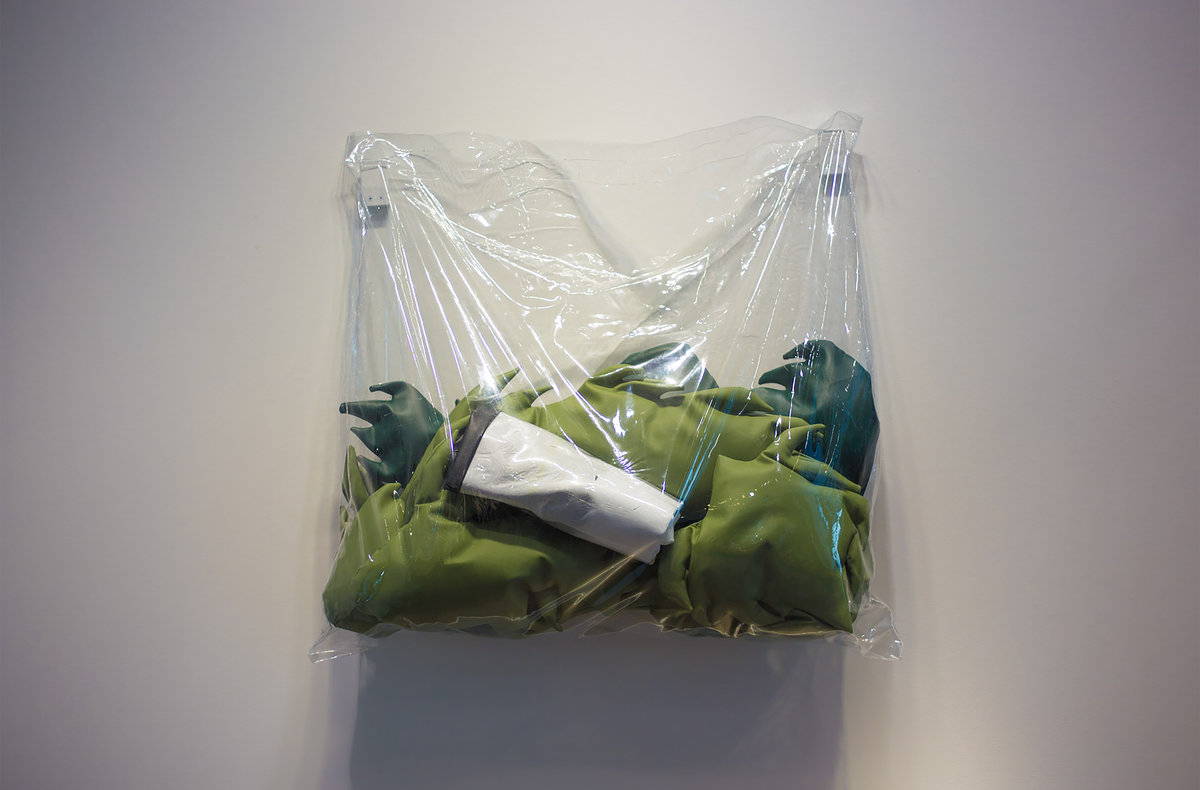 Soft OG Kush with Roach (2019), pleather and polyester fill
Part of your work you enjoy the most? Sleeping in.
Habit you wish you could break? Sleeping in.
Coolest thing in your closet? A Loup Sarion tongue sculpture.
Three qualities that got you where you are today? IDK, ask my friend Zach.
Piece of advice you're received and took to heart? "Just make it look cool." — Huma Bhabha
Happiest when? Cuddling with a dog or person.
Spirit animal? Betta Fish.
One hidden talent you're exceptionally good at? Jumping rope.
One thing you're embarrassingly bad at? Chin-ups.
Book or work of art that has left a lasting impression? My New York Times review.
Recent source of inspiration? ICEHOTEL in Sweden.
How do you like to describe your work? Easy.
Favorite contemporary artist (besides yourself?) Peter Saul and @ipeeyourpants.
Favorite museum or gallery in the world? 56 Henry, backroom on a Sunday.
Soft Disposable Razor (2019), pleather and polyester fill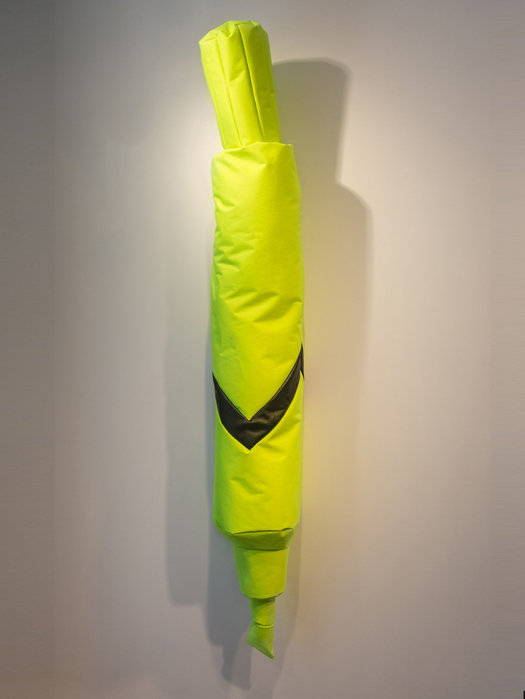 Soft Highlighter (2019), pleather and polyester fill
Soft Disposable Razor (2019), pleather and polyester fill