Maison Margiela Cut-out Collar Shirt, Sacai Skirt
For this reason, I chose Bibi Cornejo Borthwick to shoot this kickoff PF18 women's campaign. I love her photography style—it feels poetic, quiet and she is so lovely, of course. I adore her mother's collection, Zero + Maria Cornejo—have worn and stocked it for years at Tenoversix and now also at Forty Five Ten. Conceptual, independent and constant; collection tenets I admire. Her father, Mark Borthwick, is one of my all-time favorite fashion photographers. His blown-out, real, minimalist photography style has always moved me. His work for i-D, The Face, Self Service, among others, was a very strong influence on my fashion point of view from my early 20s in NY. Jane Mosley was the perfect model to shoot because she not only has that perfect edgy but still elegant look, but she is also an artist. My husband had shown me her work awhile back and the idea sparked. I chose John & Lisa Runyon's home as our first location to shoot in for the obvious reason that they have an amazing contemporary art collection. Their '60s mid-century-modern home in Dallas is chock-full of amazing works. I have always loved their home since meeting the Runyons on one of our first trips to Dallas, and admire their style of collecting. Smart, generous and clearly moved by art- exactly the type of collectors I want to share with our audience.

Kristen Cole
Forty Five Ten President, Chief Creative Officer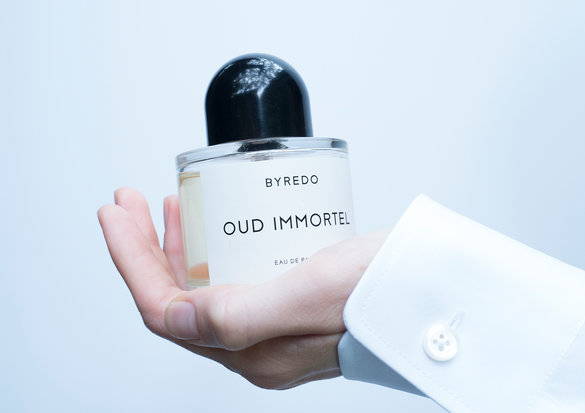 Byredo Oud Immortel eau de parfum, Maison Margiela Collar Shirt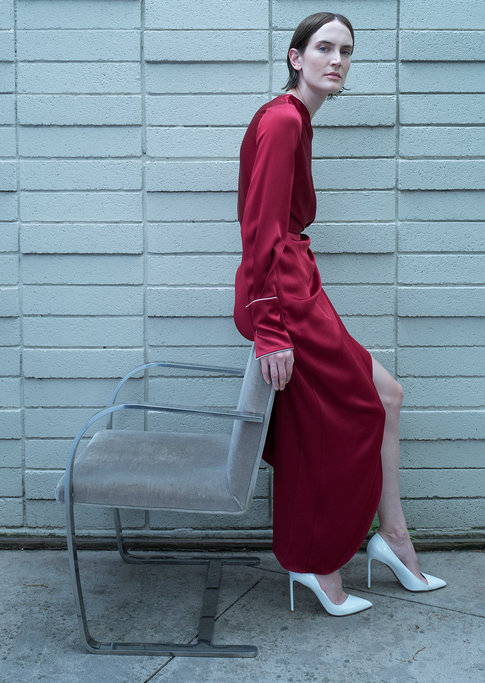 Monse Pajama Gown, Francesco Russo Pump
When you shoot beautiful pieces, or pieces with a lot of craftsmanship, it feels much more personal than just a garment. I have an emotional connection to those photos.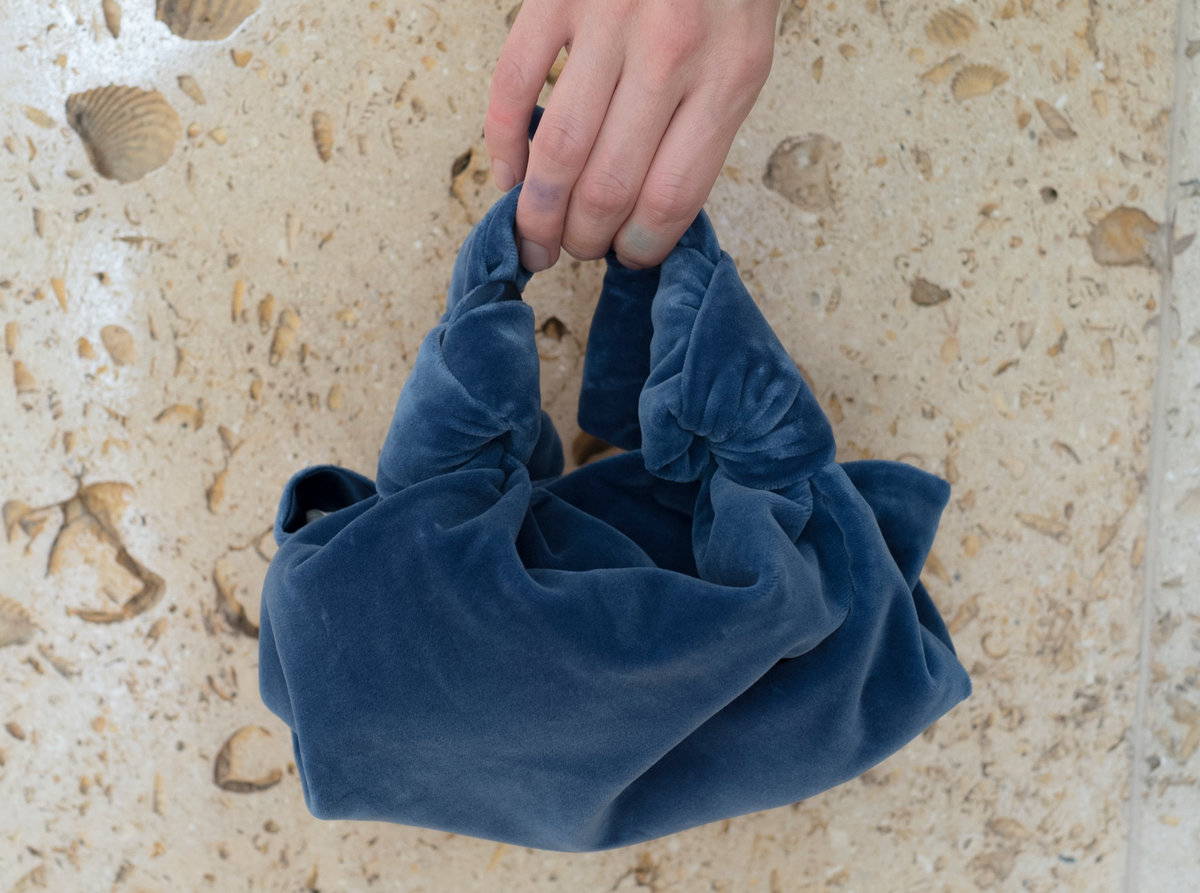 Bucking current convention, art advisors John and Lisa Runyon did not remove walls in their tree-shaded mid- century modern home in Dallas, Texas. They added them. All the better to showcase a rotating curation of contemporary artworks from their personal collection of over 2,000 pieces. The Runyons' passion is also their profession. They co-helm Runyon Fine Arts, an advisory service helping clients begin or build their own collections.
Is there a philosophy behind the art you've collected over the years?
We have responded to opportunities—movements, genres, regions—where quality works were still available at prices that met our budget. In the '90s we were buying minimalists like Donald Judd, Fred Sandback, and Dan Flavin. Also in the '90s we were acquiring work by California artists from the '60s & '70s, like Ed Ruscha, John McCracken, and Craig Kauffman.
A lot of your work has focused on art for public spaces. Can you talk a bit about the collection at Forty Five Ten?
The boundary between art and fashion is blurry these days. With Forty Five Ten's amazing architecture, finishes, and designers, the art collection was not an afterthought but a priority. Tim Headington has acquired meaningful museum-quality works and shares them with the public at Forty Five Ten, Joule Hotel and Joule Spa. One of the most significant acquisitions for the store is a suite of 50 Catherine Opie photographs of Elizabeth Taylor's personal items and spaces. The project was initiated shortly before Ms. Taylor passed and completed shortly after. The photos offer an intimate portrait without a single image of the actress herself. I encourage everyone to search the store for all 50.
related-products-like-a-women