We're used to seeing your designs in more glamorous settings on celebs like Rihanna and Lady Gaga. What prompted your move into athleisure?
It started when I was trying to rid my life of single-use plastics. I gave up straws. At the same time, I had gotten so focused on my fashion brand that it consumed me. I said 'I have to start going back to the gym'. So those two things happening at once—being eco-conscious and being at the gym—have a lot of crossover. Something just clicked.

How did you make the collection more eco-friendly?
I've always wanted to make my clothing more sustainable. With A.S.S., all the piece are made from primarily recyclable nylon and polyester. All of the packaging and hangtags are biodegradable and compostable. And we're keeping that philosophy in as many ways as we can, like manufacturing to waste as little water as possible.

Every piece in the collection you could sport outside the gym. Was that intentional?
Absolutely. I call it high-fashion active. It's true performance wear to work out in, but it also has a fun attitude that you can definitely wear going out.

Leopard print, neon, crystals…it's definitely fun.
I was so surprised that all the girls going to the gym weren't having more fun with what they're wearing. I saw a hole in the market. So, I'm designing to make it cool and interesting, using the same approach as a fashion brand.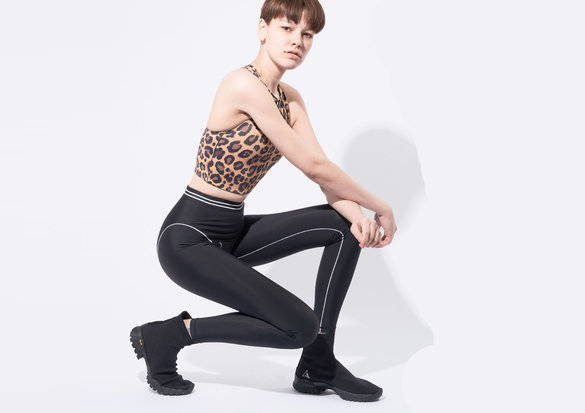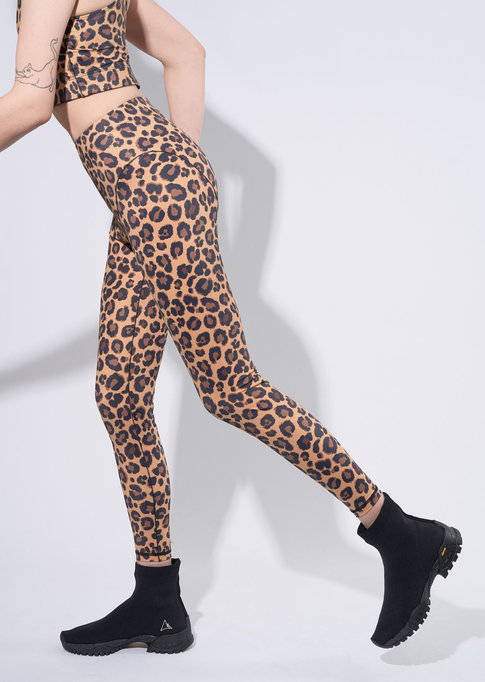 I wanted to make sure we had sizes accessible to all. It ranges from XXS–XXL, which is essentially sizes 00 to 20. I want to be really inclusive with the messaging and lookbooks. Everything is unisex, too.
ADAM SELMAN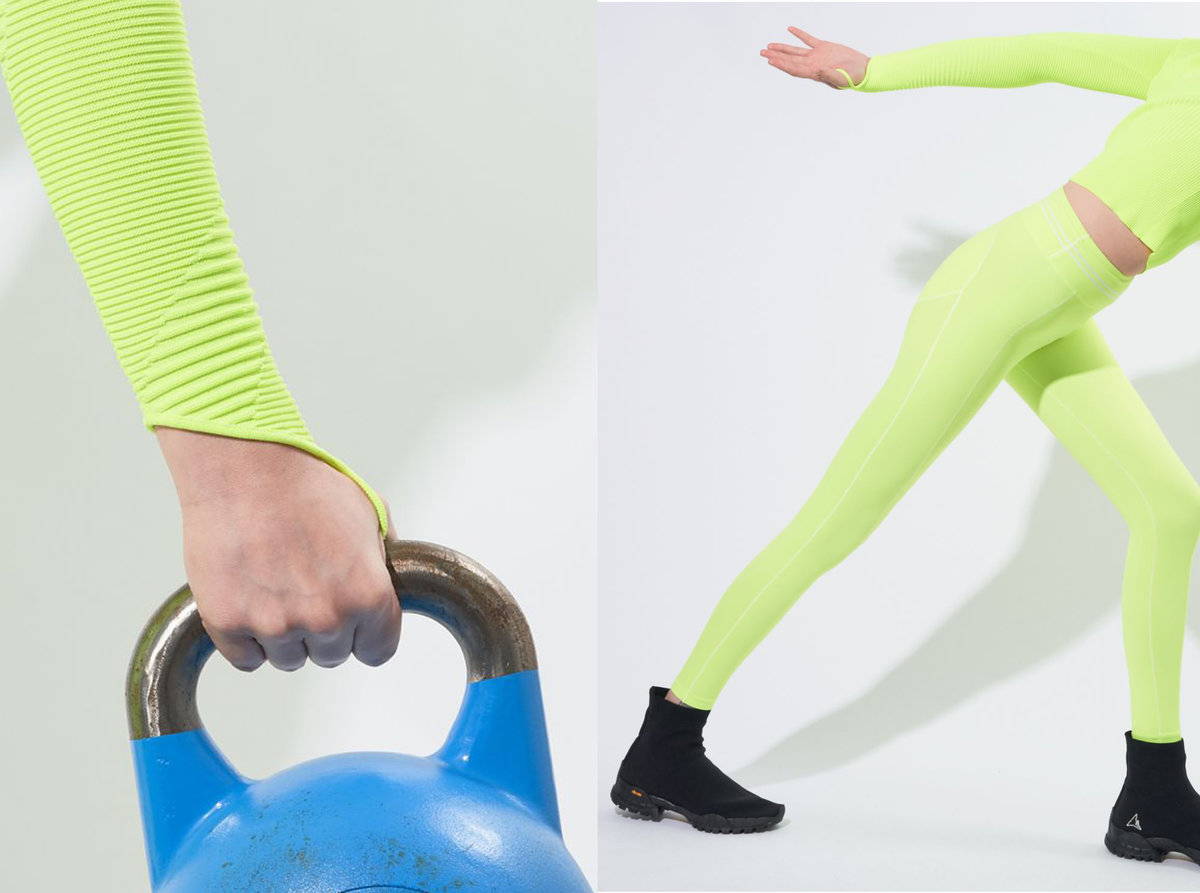 The collection has nods to the retro-fab aerobics era, but you're a little young to have lived that fad. What references did you pull for inspiration?
I grew up in Texas and was a competitive cheerleader in high school, which is such a Texas thing, by the way. So I pulled from that. I wanted the collection to be something jazzy with lots of fun and energy—that, and I love the Crystal Light Aerobic Championships. If you haven't seen, I highly recommend. It's like full-on ae-ro-bics.