The mixed-use shopping, residential, and commercial venture is the largest and most groundbreaking of its kind. In that spirit, our store is fittingly ambitious—the truest representation of our aesthetic that's rooted in the curiosity-sparking interplay of fashion, art, and design.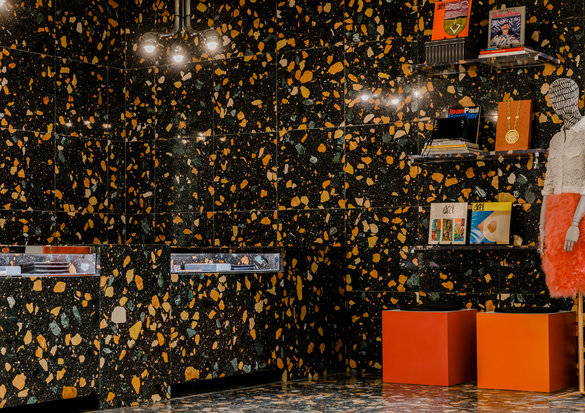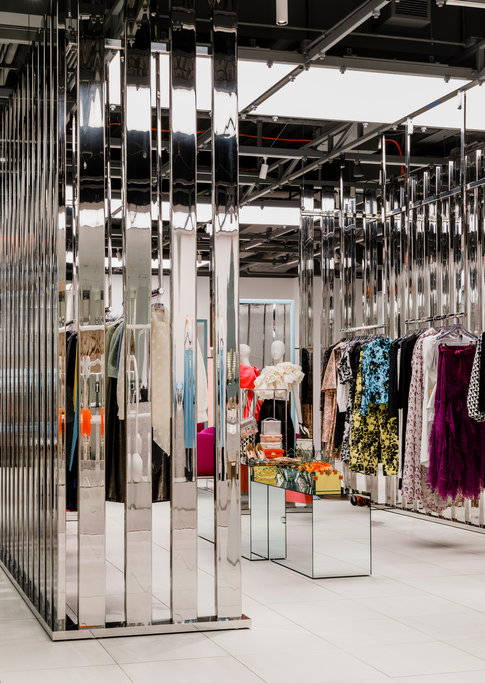 ALL OF OUR STORES ARE BOLD AND MODERN, BUT WE TOOK IT TO ANOTHER LEVEL FOR NEW YORK.
—KRISTEN COLE, PRESIDENT AND CHIEF CREATIVE OFFICER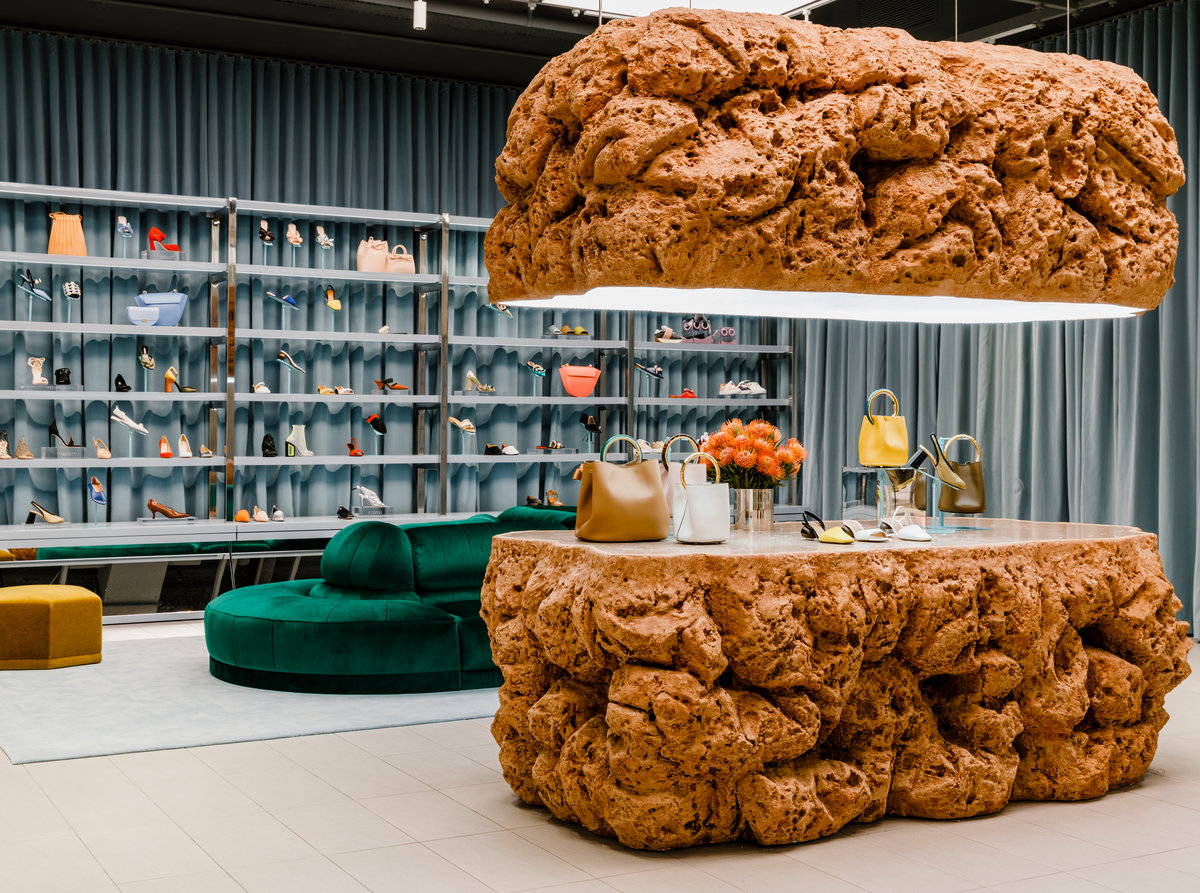 The 16,000-square-foot store is nestled on the fifth floor alongside Thomas Keller's Bouchon Bakery and Kāwi, a new restaurant by Momofuku. Its innovative, glass-brick storefront was designed in collaboration with Daniel Arsham's internationally renowned firm, Snarkitecture. "We were looking to create something truly unique—who better to partner with than Snarkitecture?" says Cole. "This is one of the most surreal storefronts in New York."
Requiring some feats of engineering (and a lot of clear silicone binding), our grid-like storefront plays off the traditional concept of brick-and-mortar and unites the store's four distinct spaces. Inside, architectural details, contemporary art, and rotating installations further challenge the expectations of retail. Typical racks and shelves are nowhere to be found. Rather, commissioned fixtures from New York artist Greg Bogin and suspended, Retrofuturistic grids are used to display products. Forced perspective, vivid colors, and strategic use of reflective chrome and glass help create imaginative environments.
Inspired by gallery exhibitions, each of the four spaces is dedicated to an individual category. The Women's and Men's sections feature a roster of global luxury designers—Marni, Jil Sander, Rodarte, Marc Jacobs, and more—while boasting sculptural work from Jose Dávila and Al Freeman. A third section is devoted to 4510/SIX's artful edit of ceramics, printed matter, and fashion from emerging brands, including Sandy Liang, Batsheva, and Rachel Comey. Artist Katie Stout's work is on display alongside a limited-edition fashion capsule she created exclusively for us.
The fourth section introduces our new vintage program, portions of which are also available online. "I am so excited about this new category," says Cole. "We're presenting a hand-selected assortment of designer vintage across all categories: fashion, art, books, jewelry, handbags, furniture… It's an essential for collectors." The edit (including an Yves Saint Laurent taffeta ball skirt from the '80s and quilted Chanel bags) shares the space with a playful Ford sphere entitled "Dodge Ball" by Lars Fisk.
The project has been long in the making—more than two years of concepting, designing, and construction with Dallas-based architectural firm 5G Studio Collaborative. However, it's been a sprint for Cole who took the helm almost exactly one year ago. Working on the design of the store, Cole has injected her sense of style (and wit) into every element. "New York is a crowded, noisy market," she says. "I want the store to be experiential and fun—something truly special."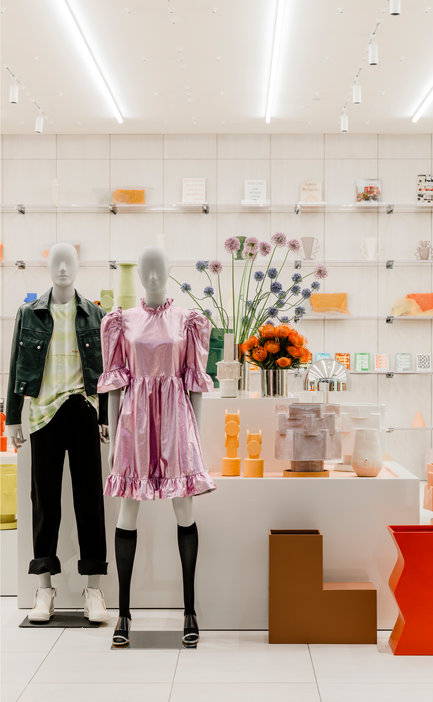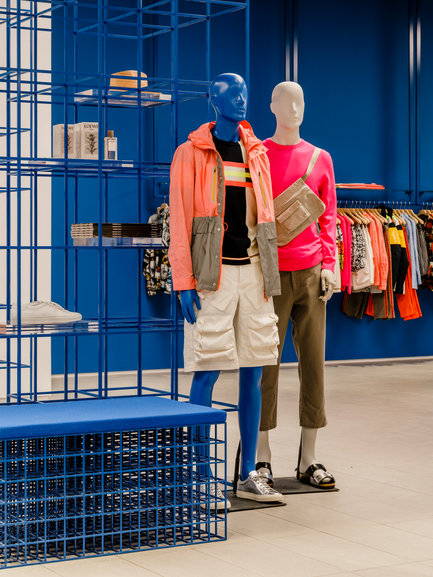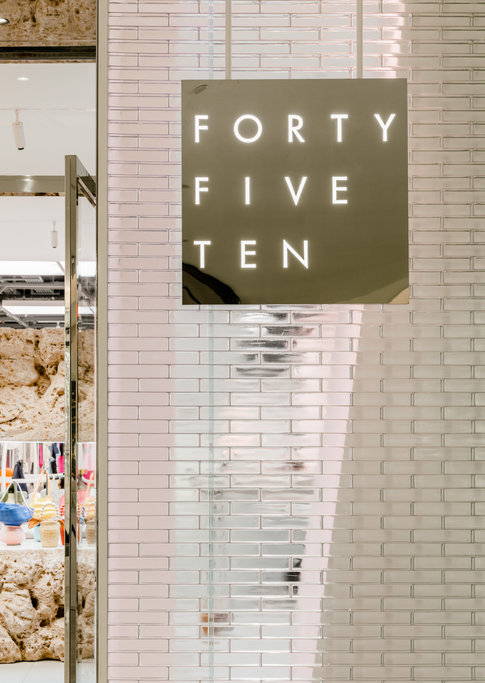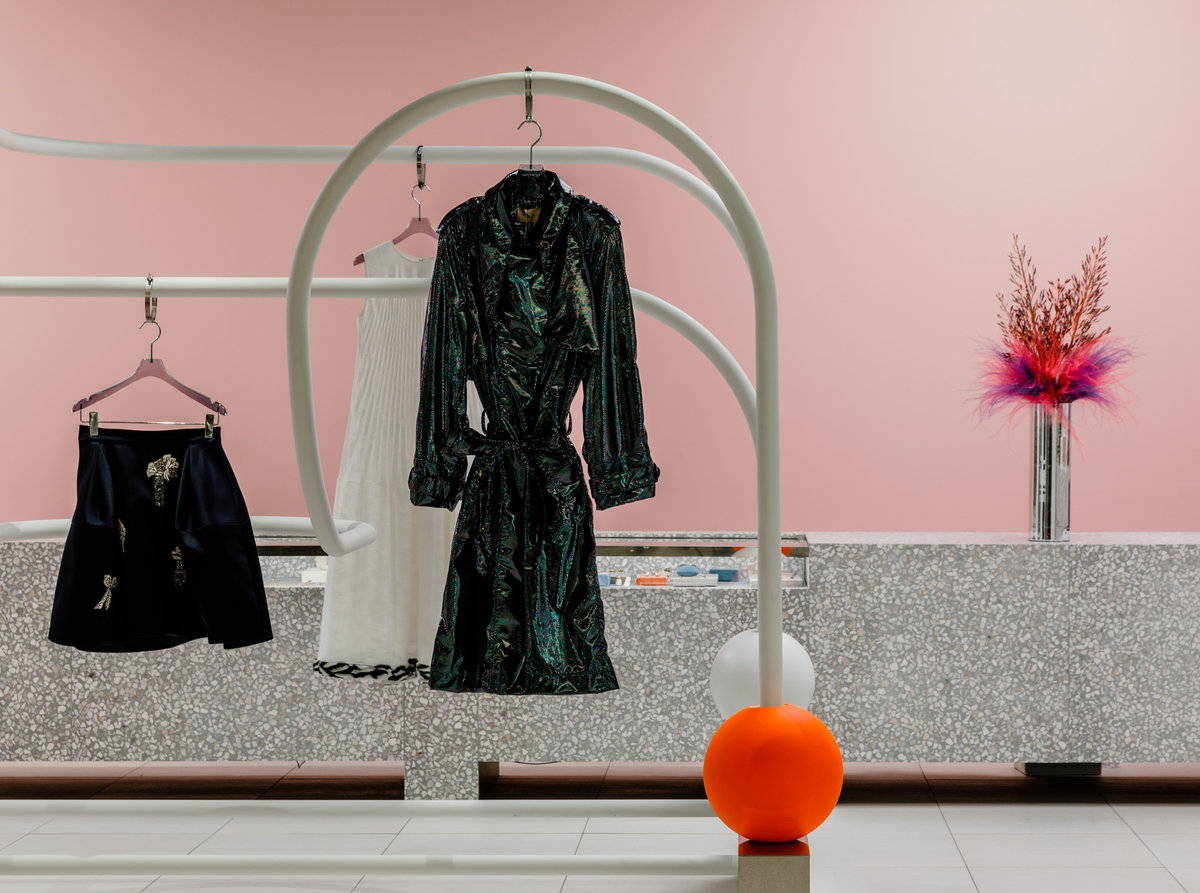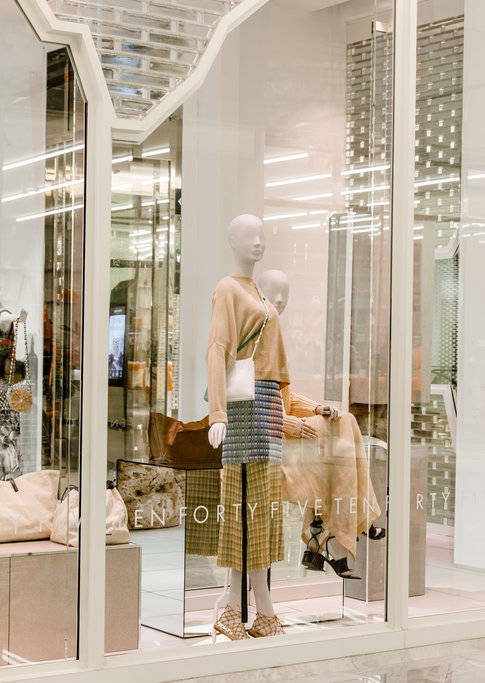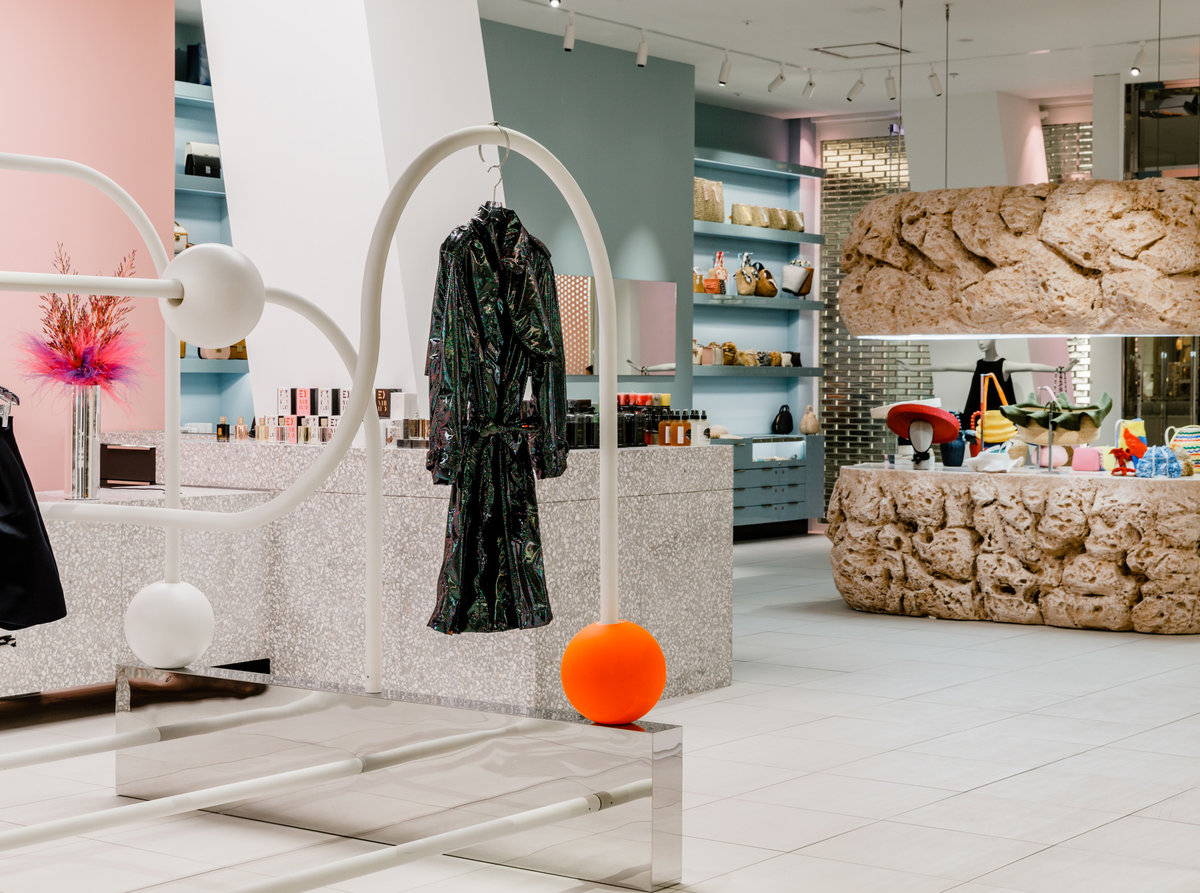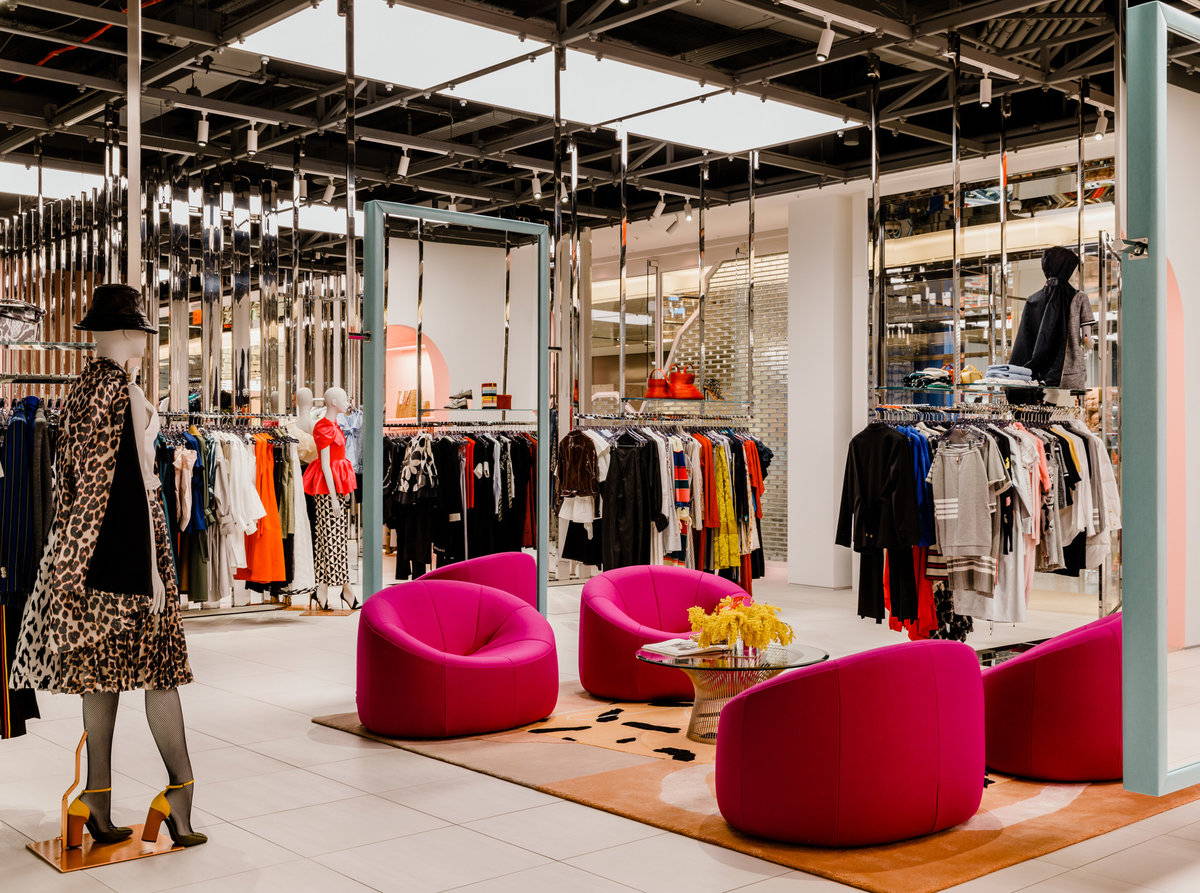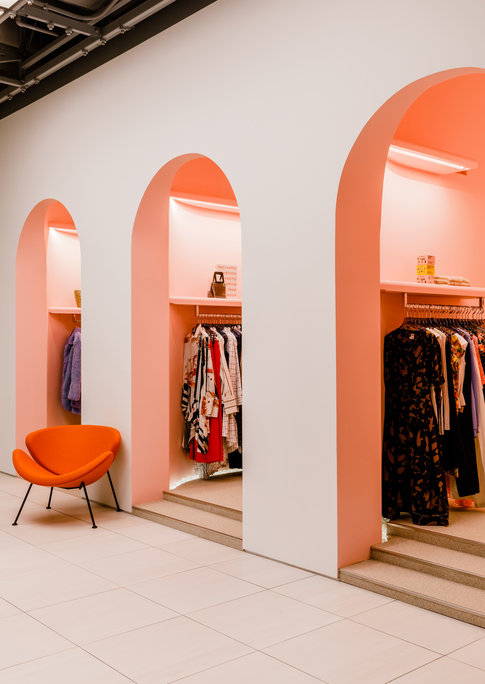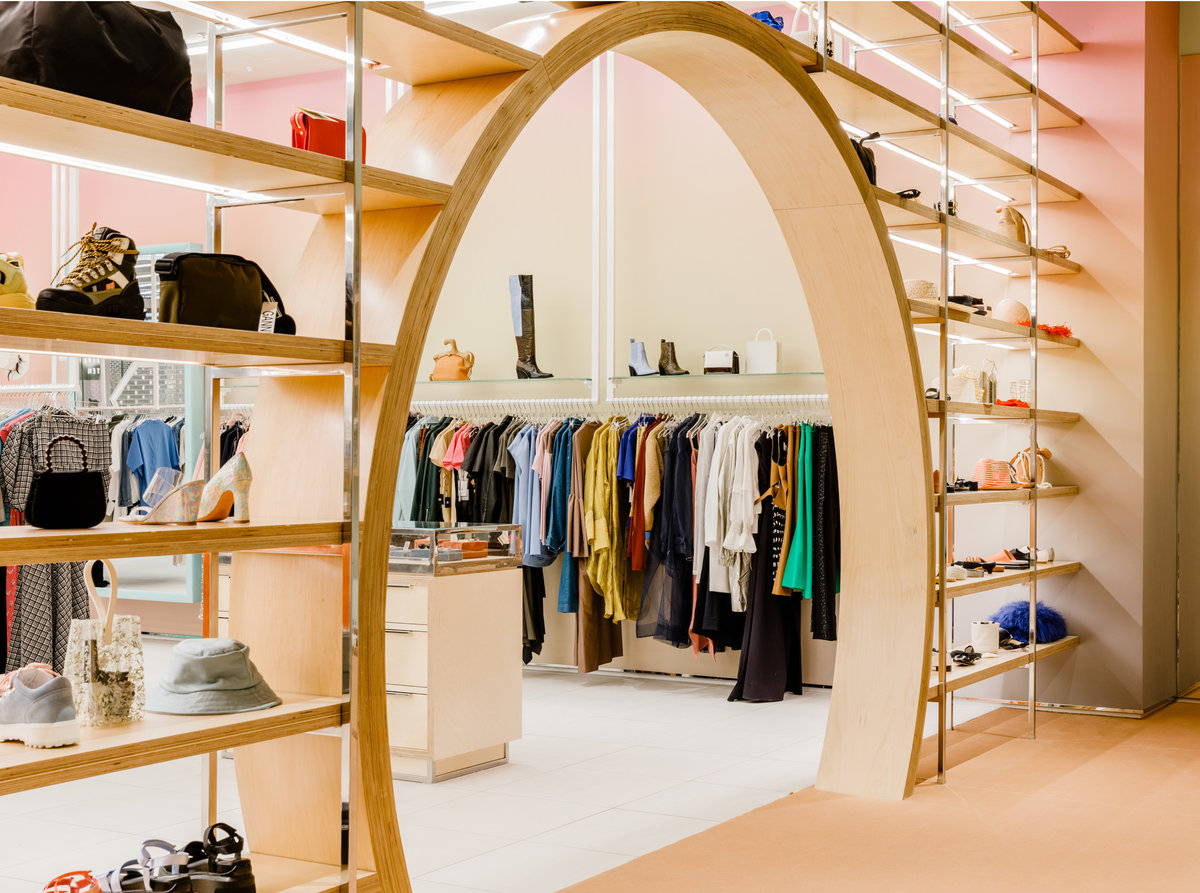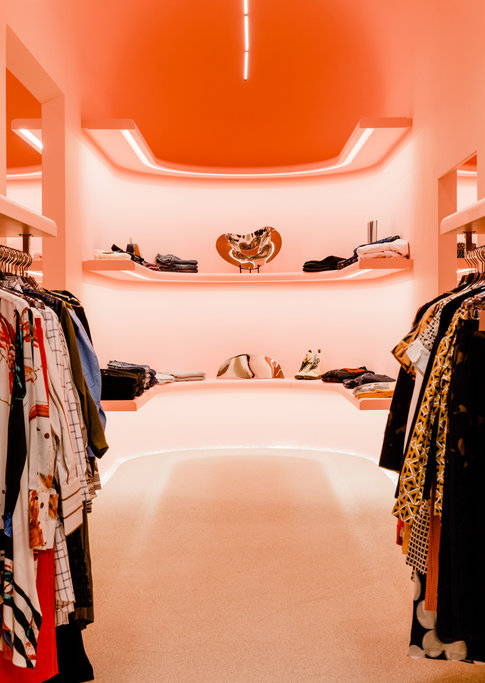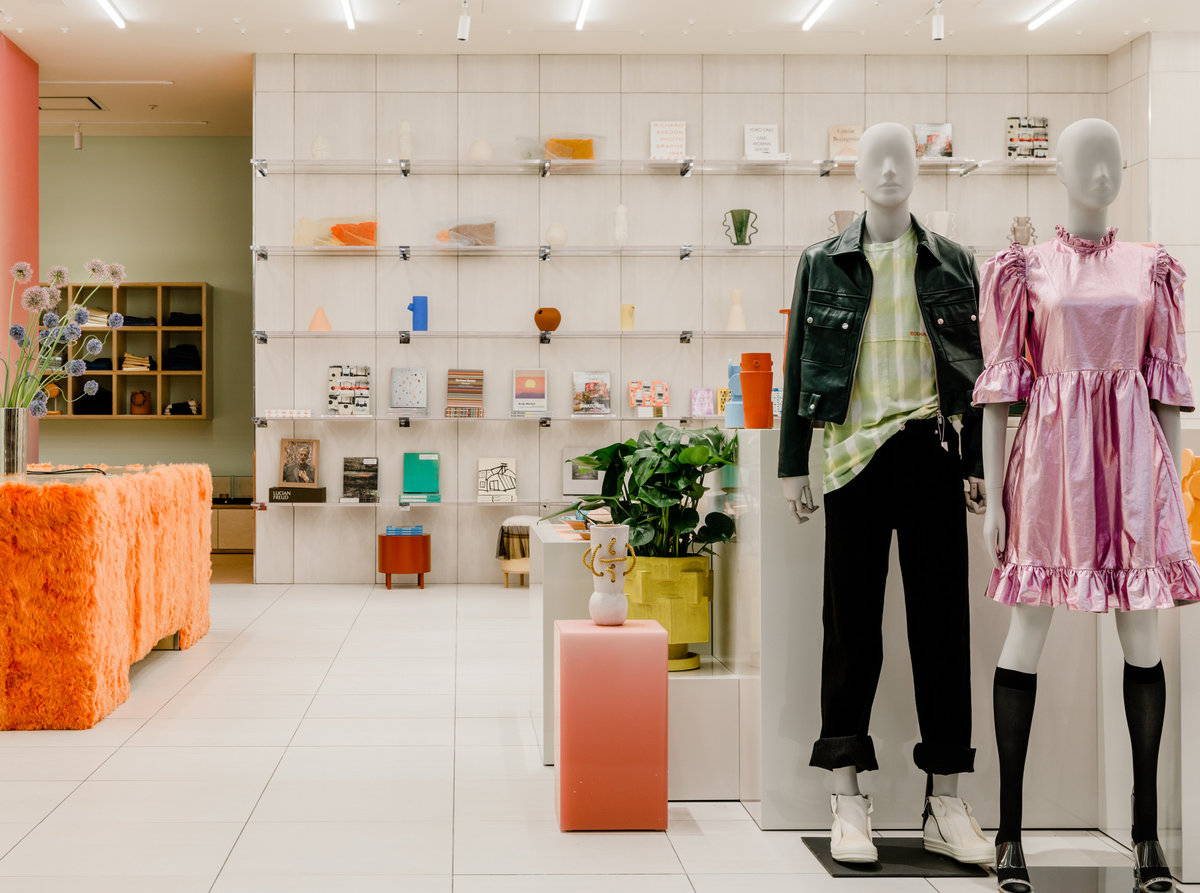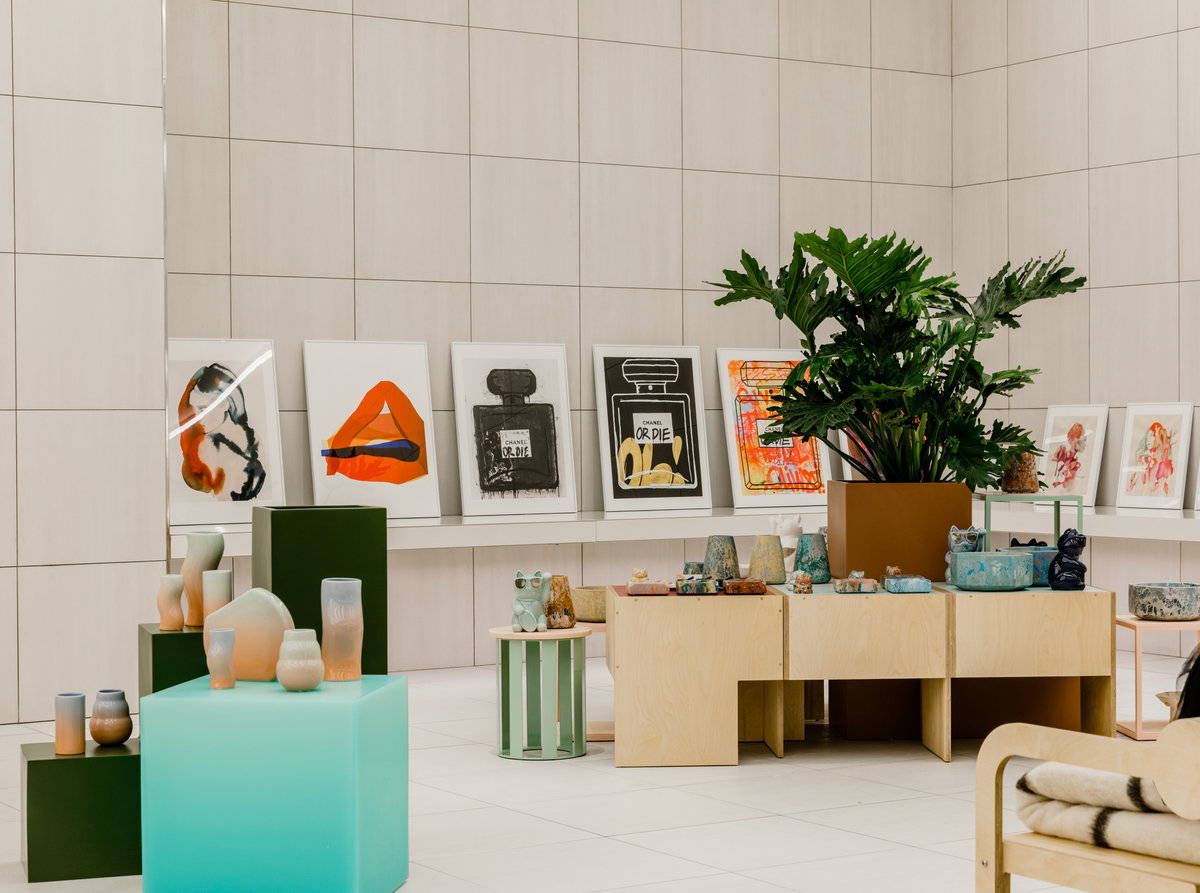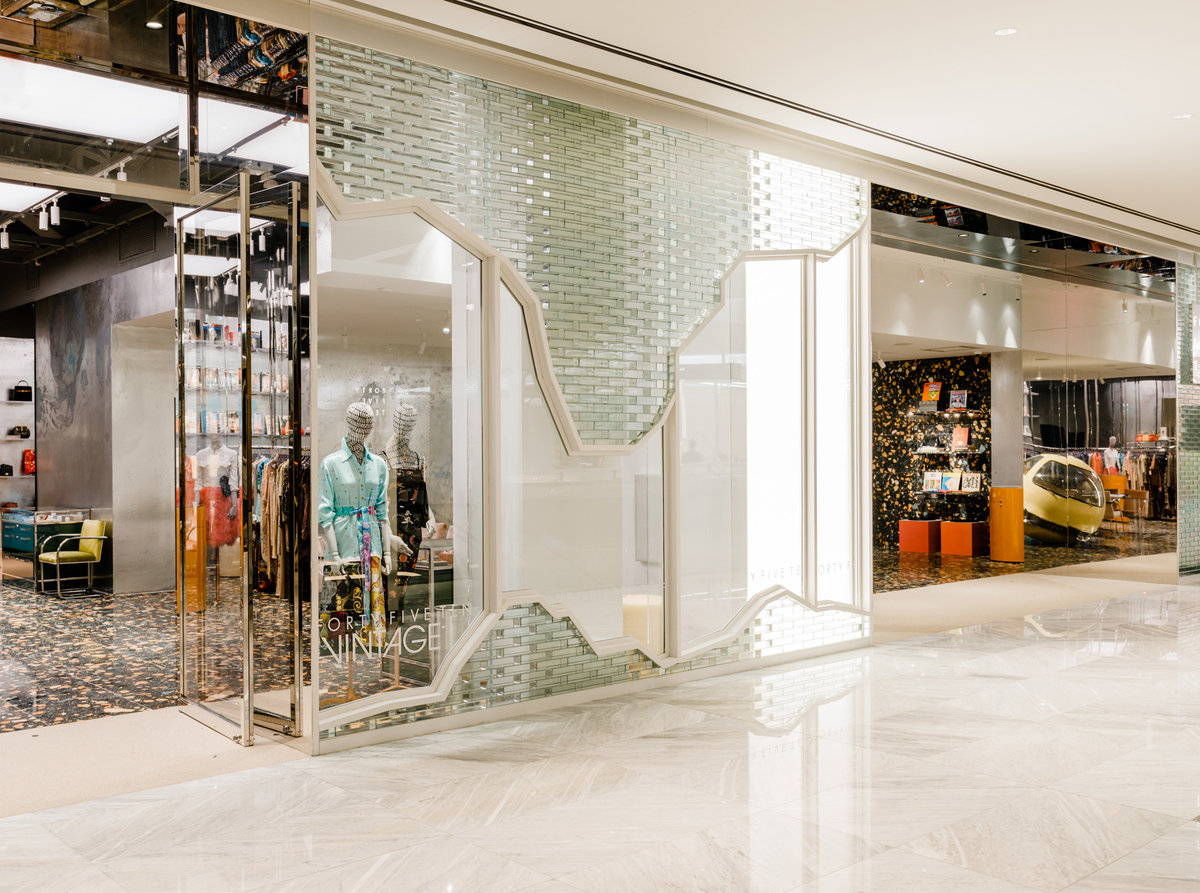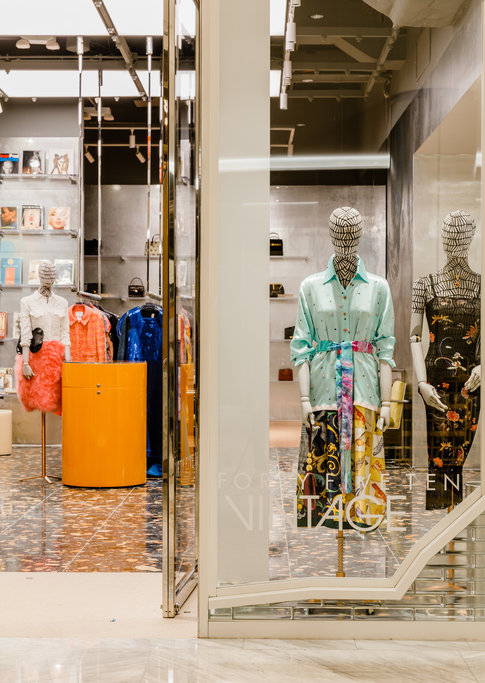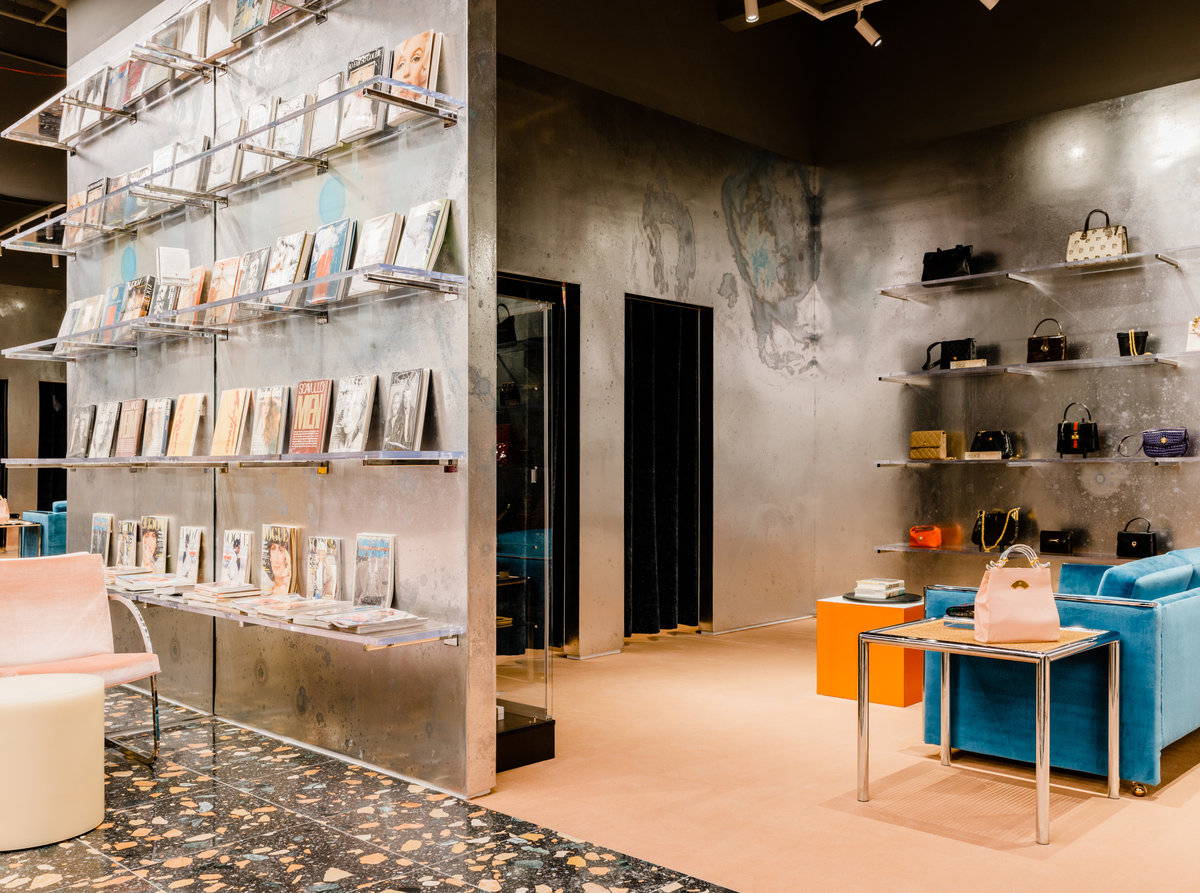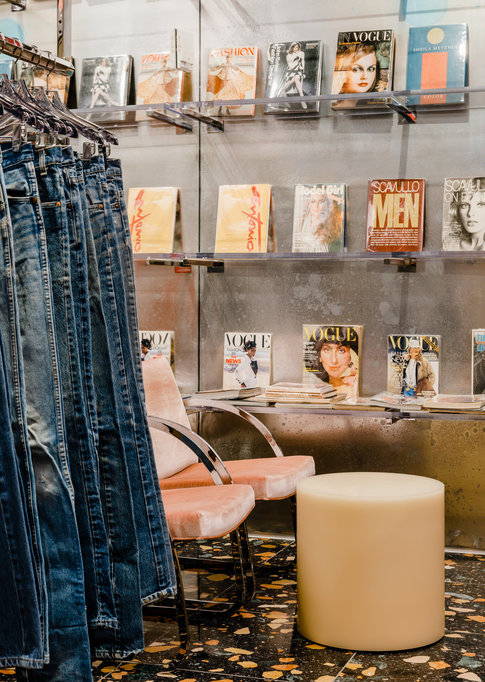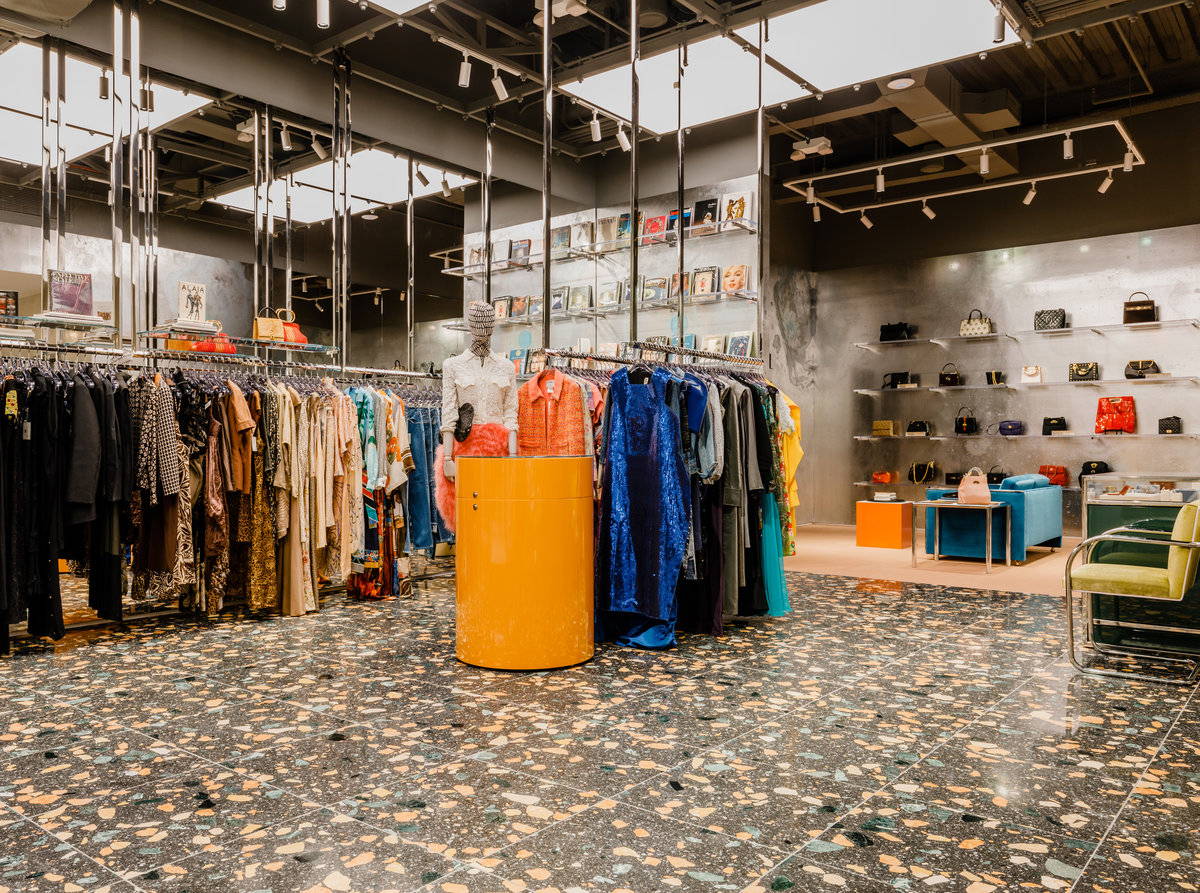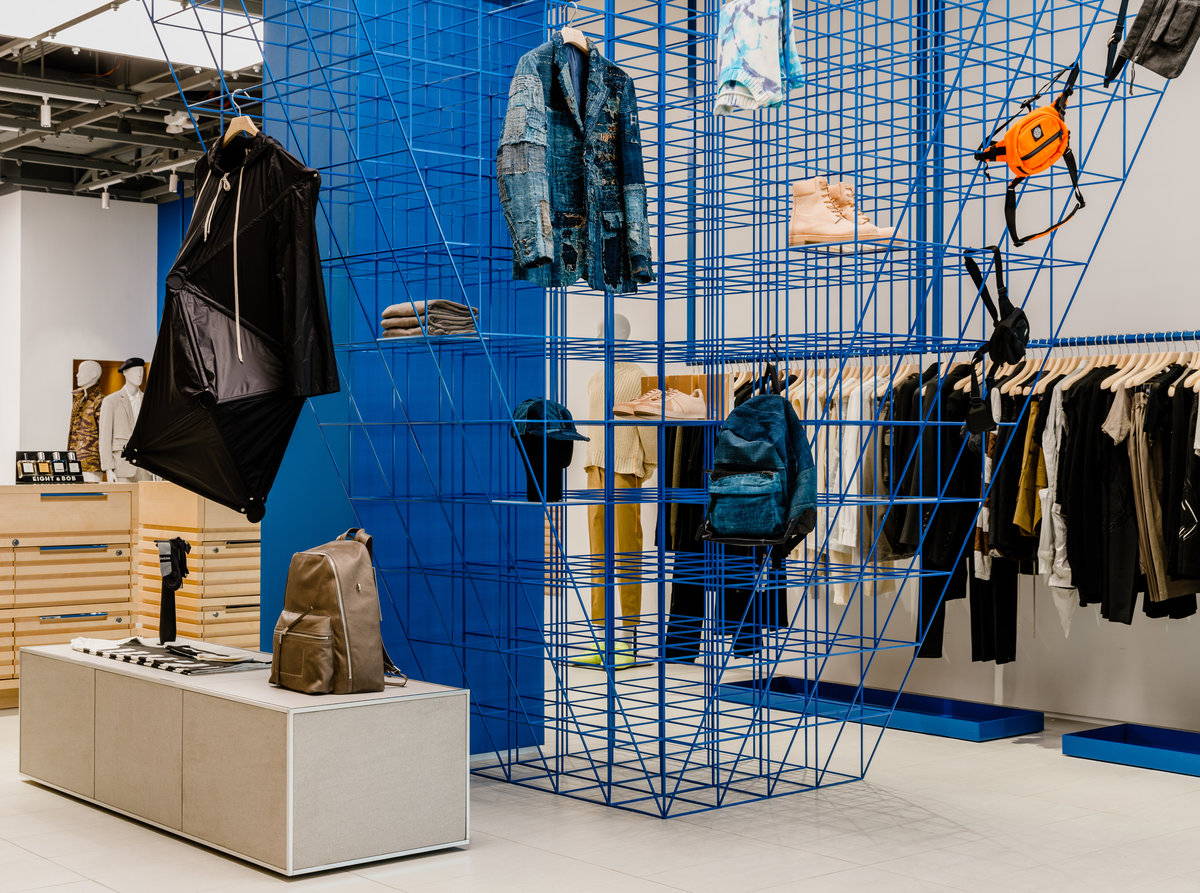 related-products-greetings-from-new-york