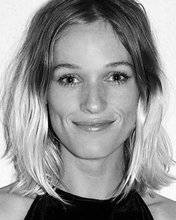 Why lips?
I'm a woman, so my way of saying something and expressing myself is generally through red, women's lips. We do so many basic things with our mouths: eat, kiss, talk, drink, breathe. They are very important to me. They are my way to say something, whatever it is, as each collage has a message. They are my signature.

How did you get your start?
I've been doing collages since I was a little girl. I was a child actor and did my first film around the age of ten. I loved it and did it for many years. But after almost four years of starring in a TV show, I felt I wanted to be a "normal" child. I wanted to try things and decide what I love. I graduated from university and took a long break from acting (although I returned to it a couple years ago).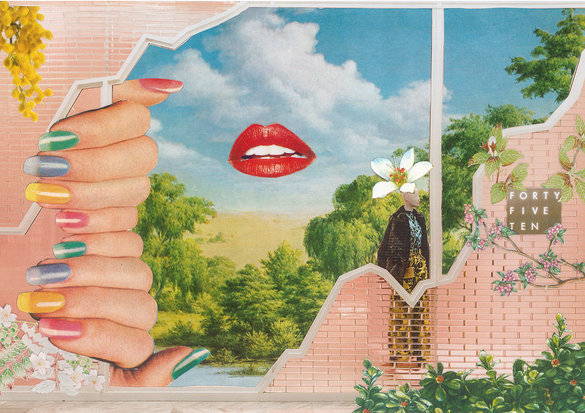 Our New York store, interpreted by artist Ella Jazz.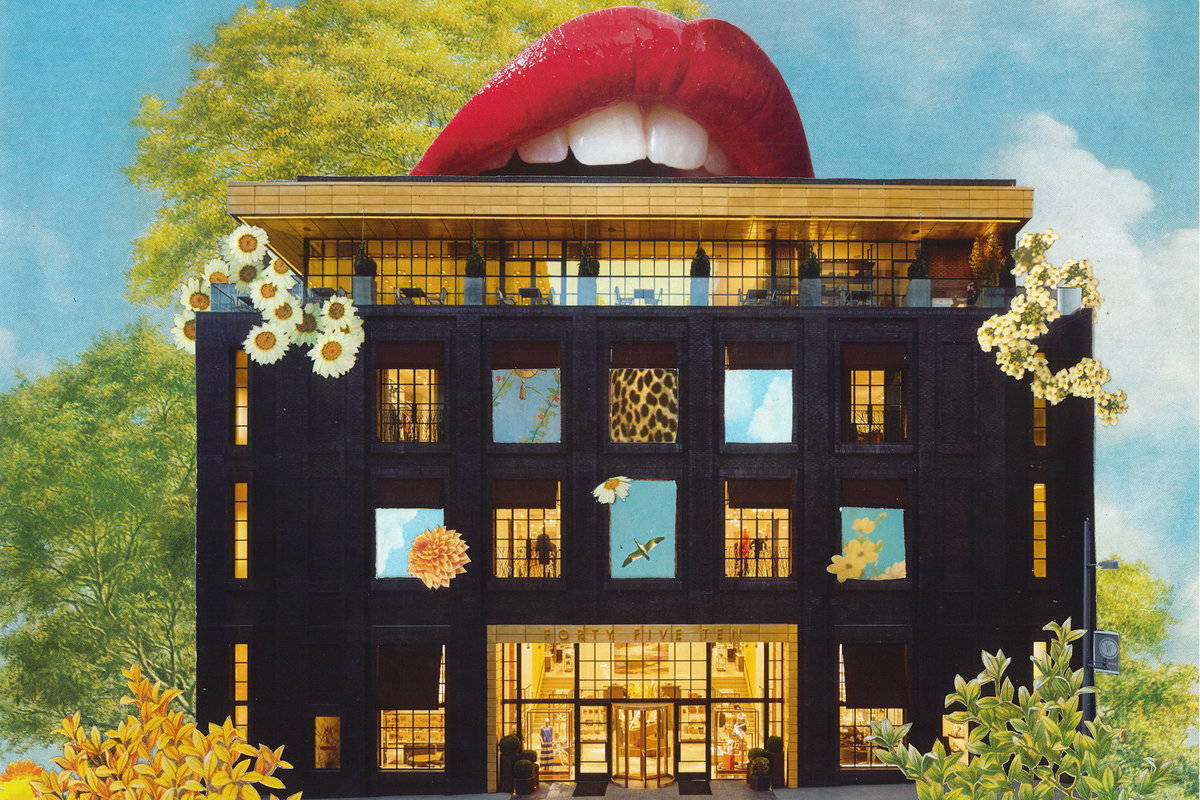 Our flagship Dallas store, interpreted by artist Ella Jazz.
When I turned 20, I felt an urge to travel and get to know myself better. And it was then—when I was working, learning new languages, cutting images, and imagining—I found in addition to acting, I love creating and expressing with my hands through collage.

You've settled back in Madrid. Are you happy there?
I was born here, but for the past 11 years was living away in between London, Los Angeles, and Paris. It feels amazing to be back in my city and find inspiration everywhere. I fall in love with the city more every day and I feel Madrid loves me.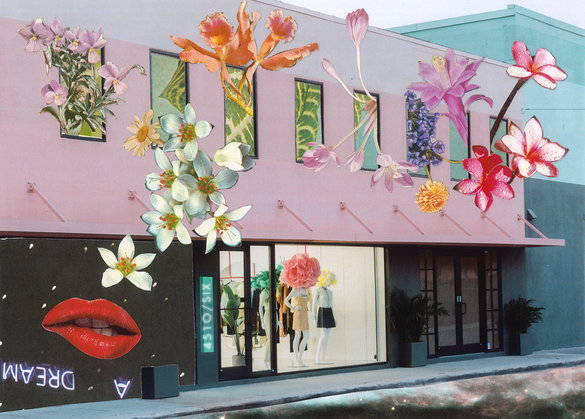 Our Miami store, interpreted by artist Ella Jazz.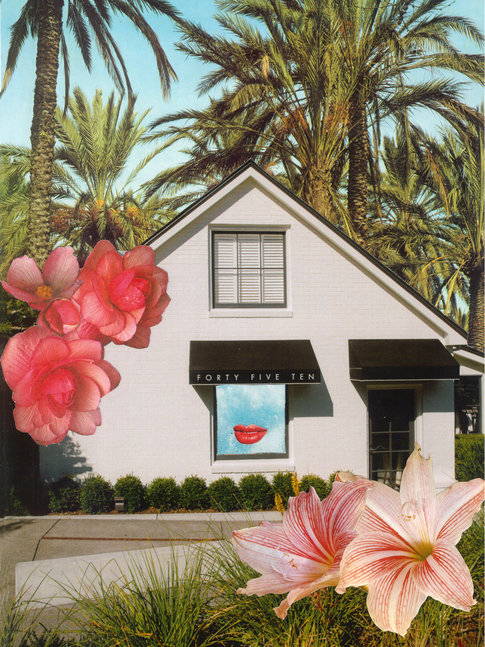 Our Napa store, interpreted by artist Ella Jazz.
I'M A WOMAN, SO MY WAY OF SAYING SOMETHING AND EXPRESSING MYSELF IS GENERALLY THROUGH RED, WOMEN'S LIPS. WE DO SO MANY BASIC THINGS WITH OUR MOUTH: EAT, KISS, TALK, DRINK, BREATHE.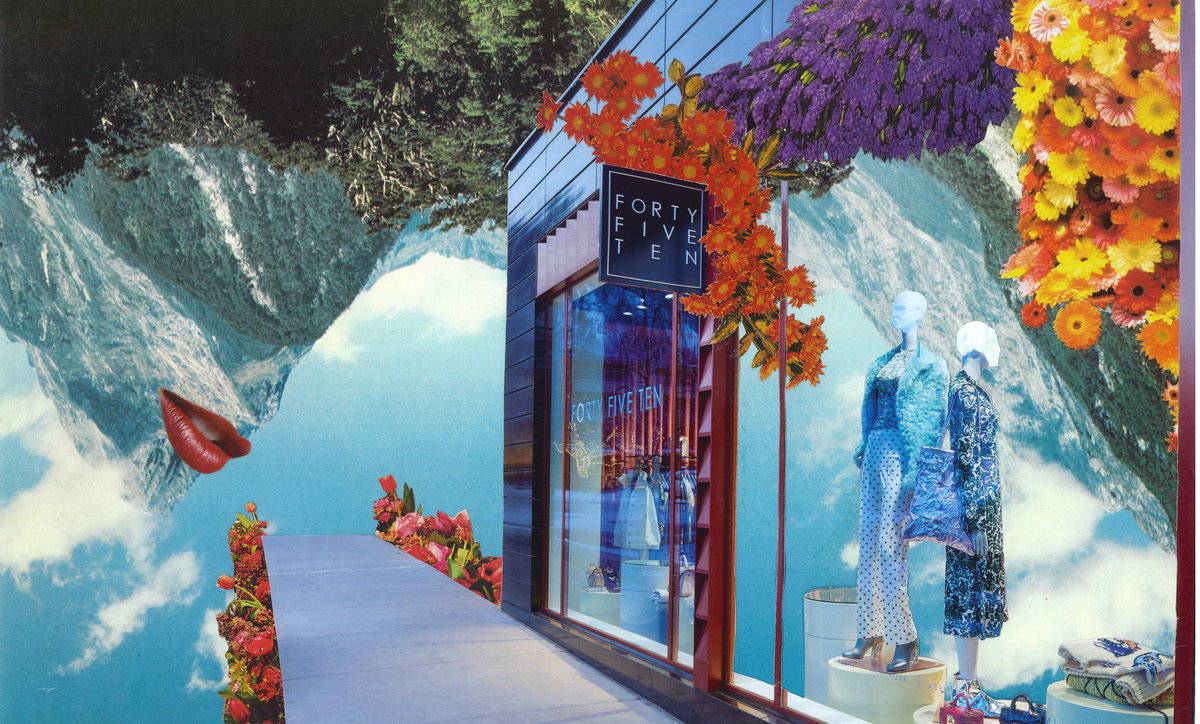 Our Aspen store, interpreted by artist Ella Jazz.
What drew you to the medium of collage?
I've always felt comfortable creating with my hands. I love to cut out things to create new things. It feels like recycling—transforming energy. I love that. Sometimes cutting is like a mantra to me; I lose track of time and space. While working on this project for Forty Five Ten, there were days I would be cutting little flowers for hours and hours…All of a sudden I'd realize I didn't eat or drink anything. Yet, I was totally inspired and relaxed, feeling like this is what I'm supposed to be doing. To me, that's a great feeling. The best.

Did you attend art school?
I never went to art school or acting school. Work was my school. But during those years traveling, I started taking theater classes and surrounded myself with creative people who inspired me.

Which artists inspire you?
I love John Baldessari and Linder. I'm in love with the work of Wassily Kandinsky since I discovered it when I was a little girl. But if I have to name an artist that will inspire me forever, it would be Boris Vian.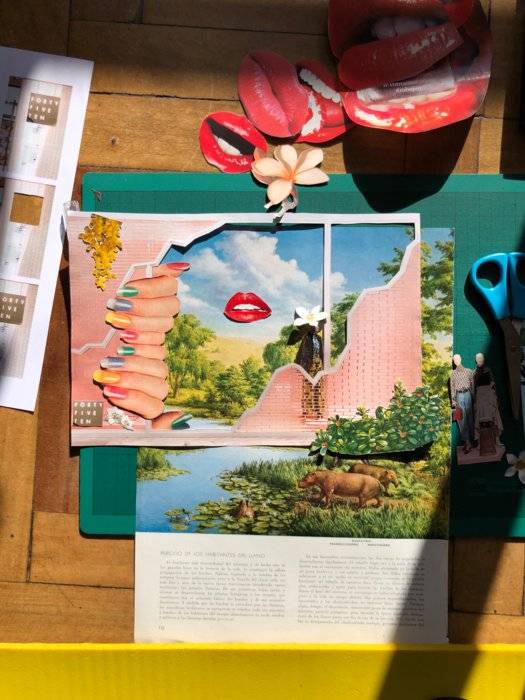 Her highly intricate collages are done by hand.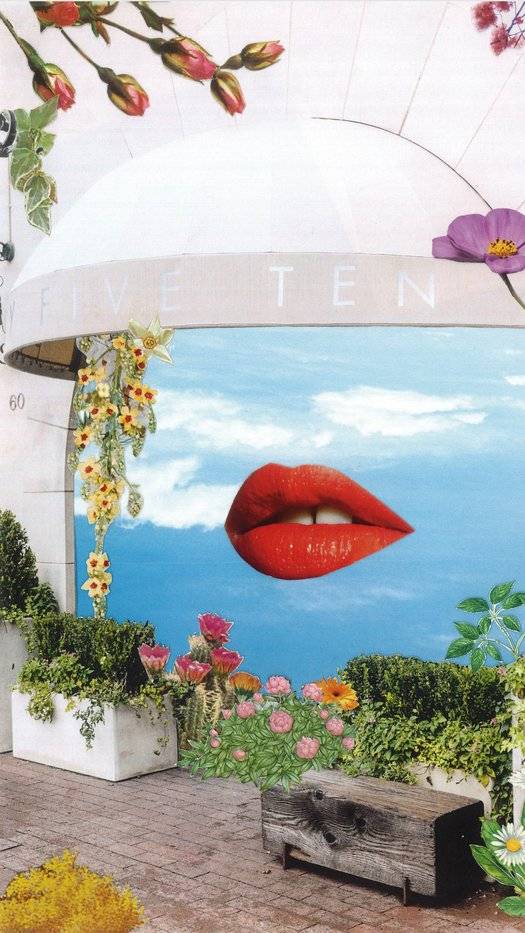 Our Highland Park Village store, interpreted by artist Ella Jazz.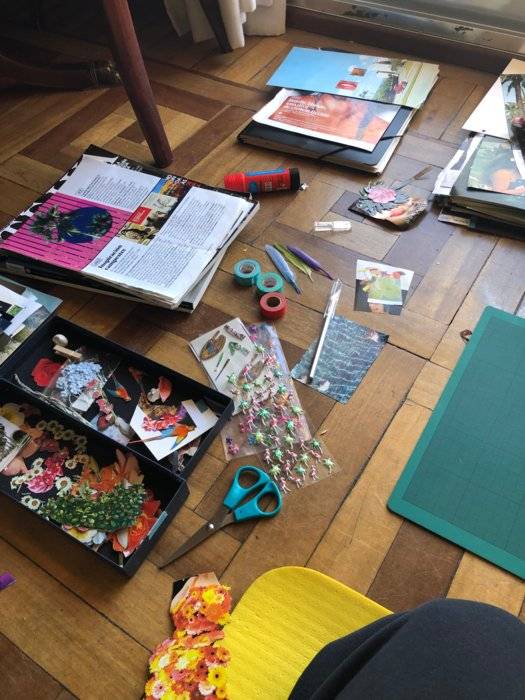 A look at the artist's tools.