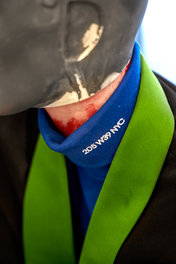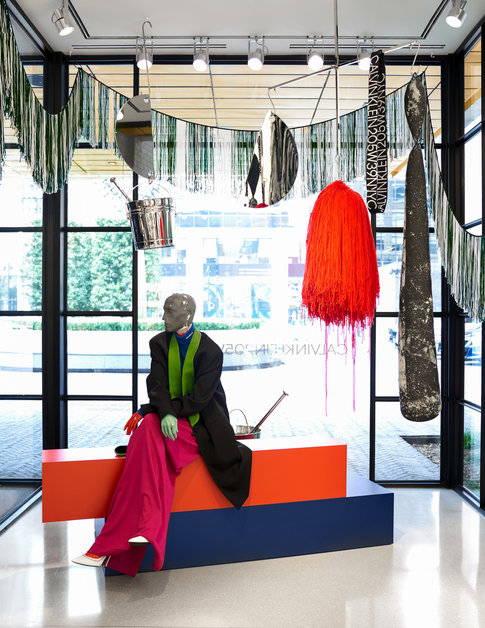 "We're so excited for the Calvin Klein 205W39NYC x Sterling Ruby installation in our Dallas flagship's windows. I am a big fan of Sterling Ruby's work and love nothing more than seeing fashion paired with art in a compelling way."
-Kristen Cole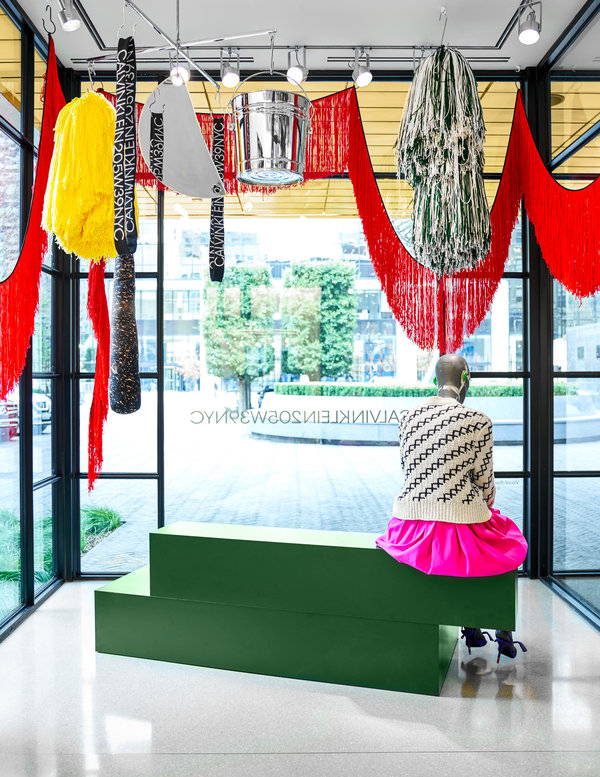 The custom visual display features the CALVIN KLEIN 205W39NYC Pre-Spring 2019 collection, designed by Chief Creative Officer Raf Simons, and is located within the Elm Street windows at the valet motor court entrance. A large, now signature, mobile designed by Ruby hangs from the ceiling of each window, and includes highly reflective chrome elements—a bucket, baseball bat and half-moon shapes, as well as textile elements: pompoms and fringe.
Artist Sterling Ruby, a longtime collaborator of CALVIN KLEIN Chief Creative Officer Raf Simons, has previously transformed the look space at the Calvin Klein, Inc., 205 W39th Street global headquarters for multiple runway shows in addition to the CALVIN KLEIN global flagship store on Madison Avenue and showrooms in both New York City and Paris.
The visual display will be on view through February 15.