Their work lives in the playful space where contemporary fine art meets design for the home. Case in point: last year they moved from being regular fixtures at Design Miami to the art side of things exhibiting at Basel Miami.

This season they've added an impressive collab to their CV, which also includes solo exhibitions in New York, Austin, and Miami. The partnership with L'OBJET and its creative director, Elad Yifrach showcases The Haas Brother's signature mini beasts—with horns, tiny feet, and puckered lips—and transforms them into soup terrines, incense burners, dessert plate sets, and coffee pots.

The collection was inspired by the otherworldly landscape of Joshua Tree. (The brothers own a plot of land nearby.) The pieces are extremely limited, due to their hand-carved elements and design intricacies. To create the collection, craftsmen at L'OBJET worked on a series of shapes that the Haas Brothers used as canvases to transform into characters.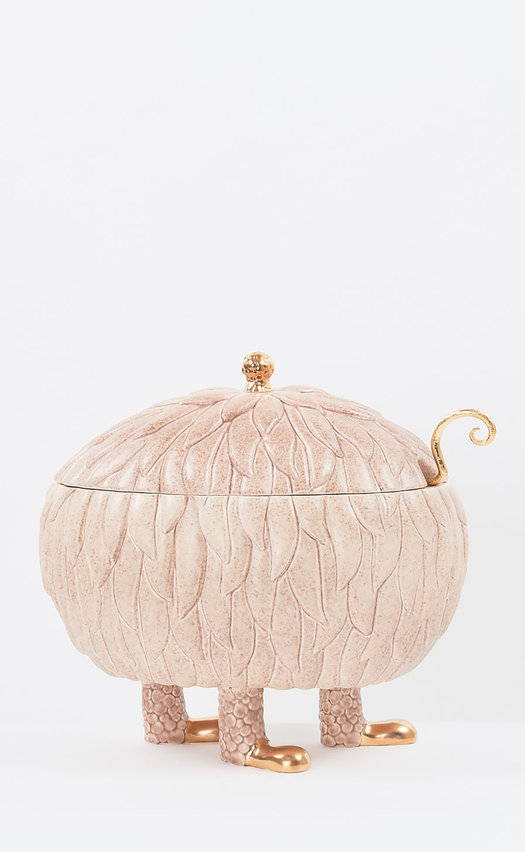 lobjet-haas-brothers-lukas-soup-monster
L'Objet X Haas Brothers Lukas Soup Monster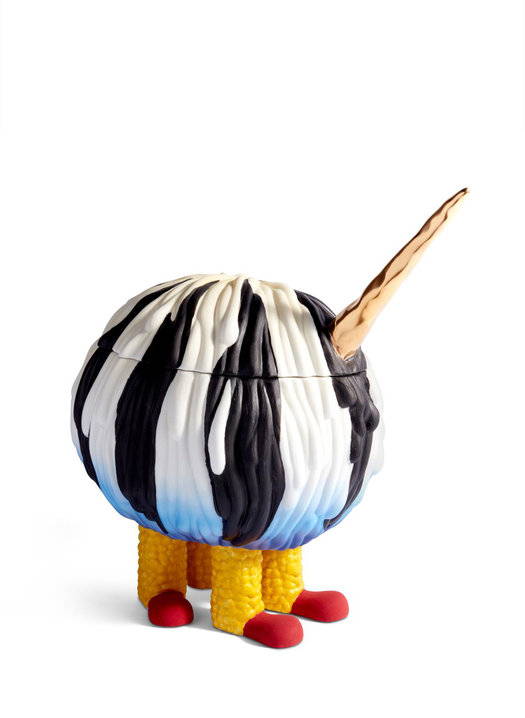 lobjet-haas-brothers-scratched-lizard-vessel
L'Objet x Haas Brothers Scratched Lizard Vessel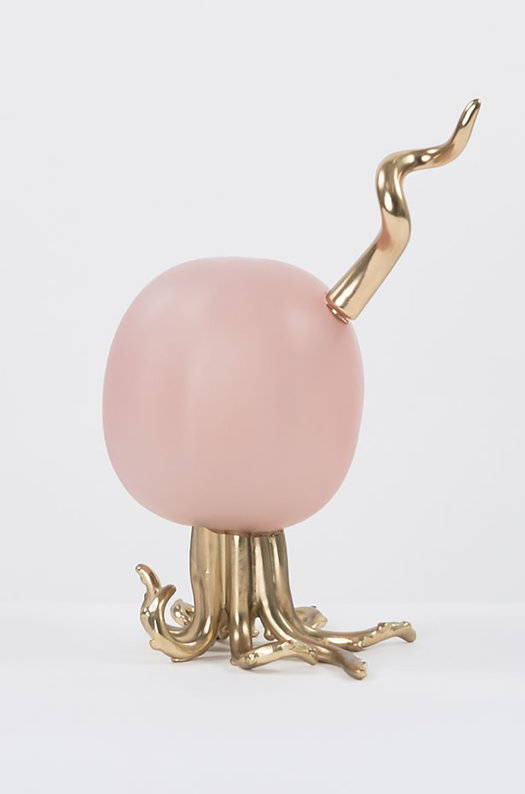 lobjet-haas-brothers-unicorn-octopus-letter-opener
L'Objet X Haas Brothers Unicorn Octopus Letter Opener
While the designs came to life in Los Angeles, the production happened in L'OBJET's Portugal atelier. There, the brothers and Yifrach sculpted prototypes by hand, refining the designs for porcelain pouring. The 24-karat finishings were then painstakingly applied and fired at 1,400 Celsius.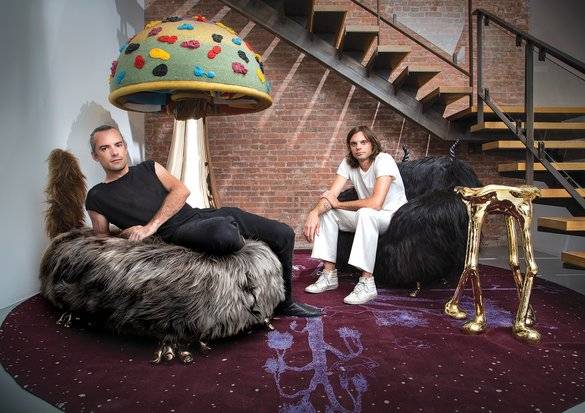 Simon and Nikolai Haas with their creations.
The result of this collaborative work is one of the most imaginative ceramic collections bar none. True to L'OBJET's philosophy, the pieces are not only beautifully formed, but elegantly functional. And true to Haas style, they're also super fun.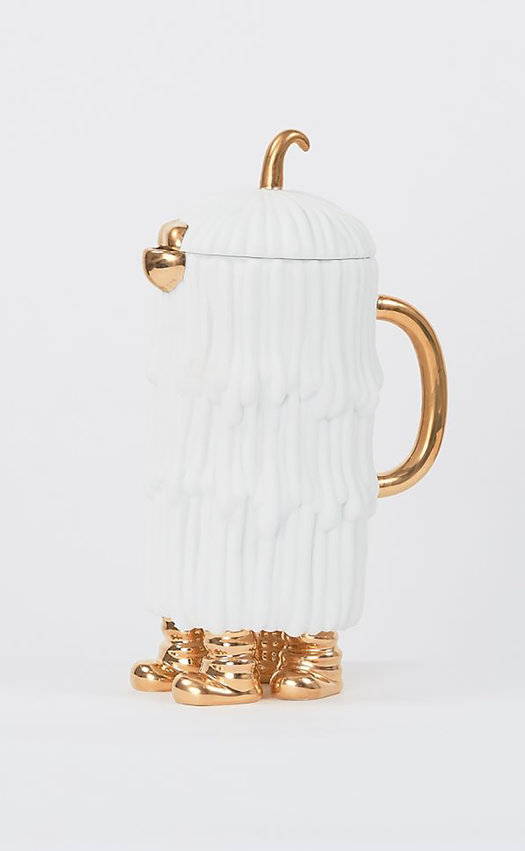 lobjet-haas-brothers-djuna-coffee-tea-pot
L'Objet Haas Brothers Djuna Coffee & Tea Pot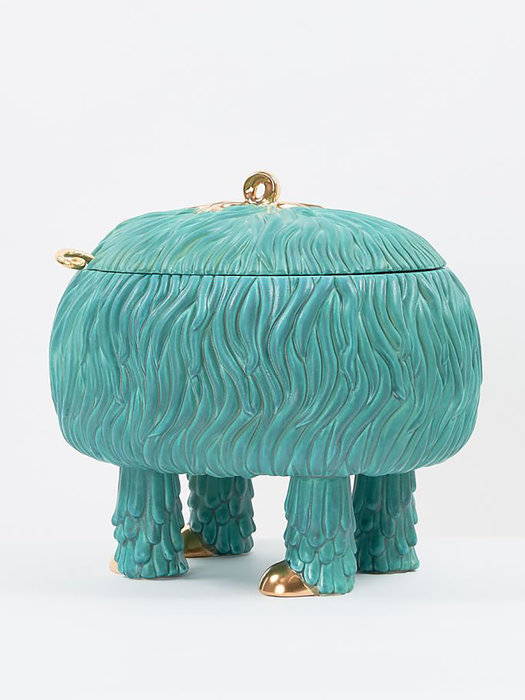 lobjet-haas-brothers-salad-monster-serving-bowl
L'Objet X Haas Brothers Salad Monster Serving Bowl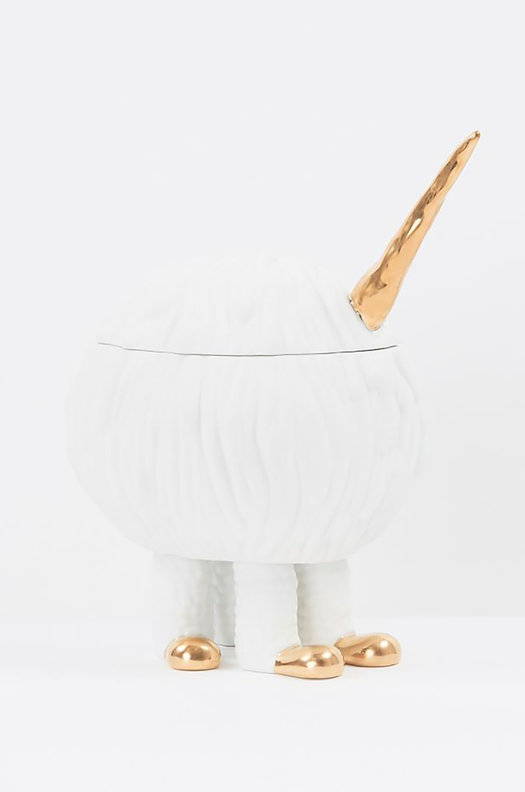 L'Objet x Haas Brothers Mojave Unicorn Candle
While the collection is available in Dallas, New York, and online, Aspen clients have a special opportunity to shop The Haas Brother's pop-up. Taking place throughout August in celebration of Aspen Art Museum's ArtCrush, the pop-up features the ceramics collection, window display, and an exclusive launch of The Haas Brother's "Madonna" sweatshirt that commemorates their upcoming exhibition of the same name at New York's Marianne Boesky Gallery.
haas-brothers-fft-exclusive-limited-edition-madonna-sweatshirt
related-products-beastly-boys