This project is actually your first animated work. What's the biggest difference from working on canvas versus digitally?
There are so many differences! The most obvious was the shift in scale. For the past few years, I've mostly been working on paintings that are 70-inches tall. To go from that size to something you can hold in your hand is a dramatic (and welcome) shift.

Also, the way a brush moves across an unprimed canvas is very different from the way a stylus moves across a slick screen. On an iPad, one small flick of the wrist can make a gesture that covers the entire composition. I also really liked being able to "paint" from anywhere and stay clean!

Color plays a prominent role in all your work. How do you select the different color stories and tonal palettes?
Color is one of the most intuitive parts of the process for me. I'll start with one color that I've mixed and then find something that creates tension or balance and go from there.

You took the summer off of social media. What prompted the detox?
Yes, it has been so nice! I just wanted to limit my distractions.

Did you learn anything during that time?
That I'm probably happier without it! But I do feel like social media is a good way to get work out into the world and to see what everyone else is up to.

Your work has been shown in New York, Germany, Los Angeles, Houston, San Juan… A piece even hangs in our president, Kristen Cole's office. Of the exhibitions so far, what has been your proudest moment?
It's nice seeing the work in different contexts outside the studio, so I've been excited about all the shows. This video project was special because it challenged me to make something in a totally different way, at a totally different speed, with totally different materials.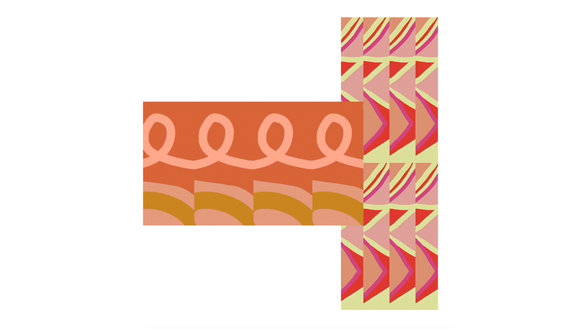 A still from Taconic by Margaux Ogden.